At the end of June, Operation Turtle Dove headed to Hertfordshire and the Groundswell Regenerative Agriculture Festival. We were there to spread the word about Turtle Doves and how farmers and other land managers can help provide habitat for this special bird. Read on to find out more about this inspirational event.
We know that the single most important thing to help the UK Turtle Dove population recover is to ensure that the birds are able to find suitable breeding habitats when they return to our shores in spring. Turtle Doves feed almost exclusively on seeds on the ground, so providing the birds with flower-rich habitats where they can forage on small seeds is essential. Nesting habitat is also key – Turtle Doves nest in dense, thorny scrub and hedgerows. Water is another important ingredient – farm ponds and other shallow water sources provide Turtle Doves with places to drink and bathe.
We're in a fortunate position of knowing exactly what Turtle Doves need – and we're now focussed on providing these habitats in Turtle Dove strongholds in southern and eastern England. But it's not something we can do alone. We're working with hundreds of incredible farmers, land managers, communities and other groups to help them to help Turtle Doves. And that's exactly why we were at Groundswell, flying the flag for Turtle Doves and talking to as many people as we could about how they can get involved in the huge effort to help the species' population to recover.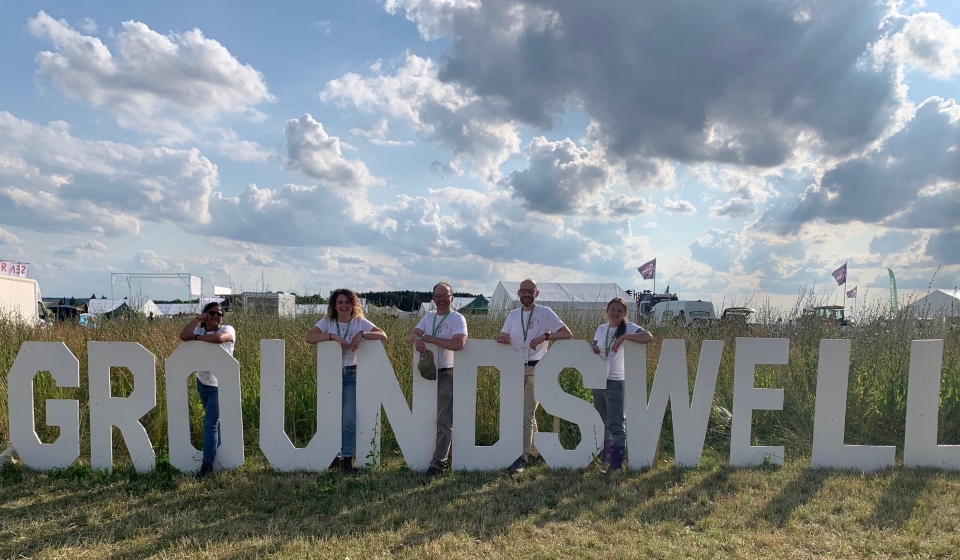 Let's get 'Turtle Dove ready'
Our stand, complete with crocheted mascot 'Timmy' and purring Turtle Dove calls received a constant stream of visitors over the two days of the event. We were delighted to speak to so many delegates – both those already managing their land for Turtle Doves and those keen to start.
Thank you to everyone we spoke to – your enthusiasm and interest in helping Turtle Doves was inspiring. Creating suitable habitat for Turtle Doves requires time and a good dollop of patience but it's well worth it – together we can help Turtle Doves to recover. We can't wait to see all those 'Turtle Dove ready' habitats springing into life.
Our website is a good source of information on how to provide suitable habitat for Turtle Doves but for specific, tailored advice please do get in touch with your local Turtle Dove advisor – you can find contact details here.
Operation Turtle Dove's Rick Bayne reflects: "Regenerative agriculture and farmland bird conservation is a great match. Turtle Doves, as a particularly sensitive species to changing farming practices, can really benefit from this approach. The success of Groundswell showed how many farmers are taking the initiative with conservation agriculture and it was great to have some really productive chats with everyone that stopped by. If this is the direction that UK agriculture is taking in the UK, the future is bright!"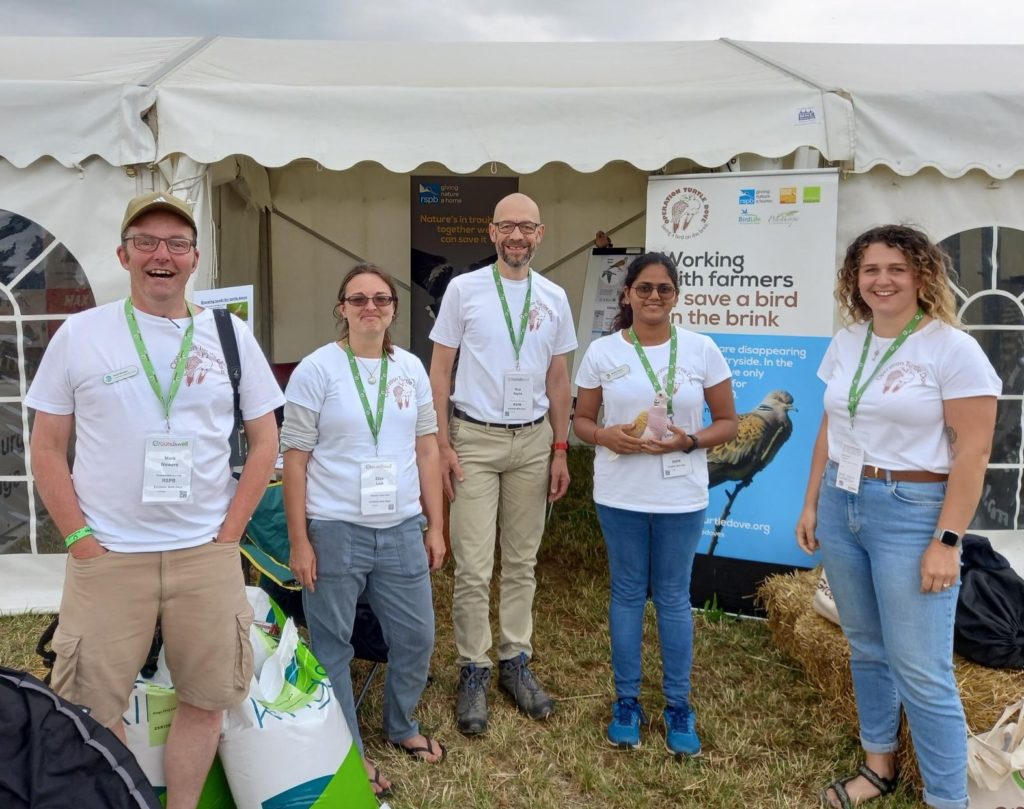 Discovering more about nature-friendly practices
Regenerative agricultural practices improve soil health, protect natural resources and provide vital opportunities for wildlife to recover and thrive… and that includes Turtle Doves. Groundswell provided our team of advisors with a great opportunity to attend talks and workshops on many aspects of farming with nature in mind – from hedges, ponds and woodland management to crop tours by our supplementary seed supplier Kings and talks about farm cluster networks.
Operation Turtle Dove's Bethany Kiamil explains more:
"Groundswell is a fantastic space to get together with like-minded people and the sheer number of sessions, along with the variety, is testament to that. Even as exhibitors it was just as important for us to join as many sessions as possible – not only were we able to network further but we also learnt new things to push our thinking further. I,  for one, facilitate a farming cluster group and it was incredibly useful to listen to the discussion around the importance of farmer-led networks and the opportunities these can bring."
Thank you
It was heartening to be part of this overwhelmingly positive event – we'd like to once again reiterate our thanks to those of you who we met at Groundswell. Turtle Doves need our help and the event showed that there are many people out there willing to take action to provide Turtle Dove-friendly habitats across the landscape. Thank you and here's to more Turtle Dove habitats as a result.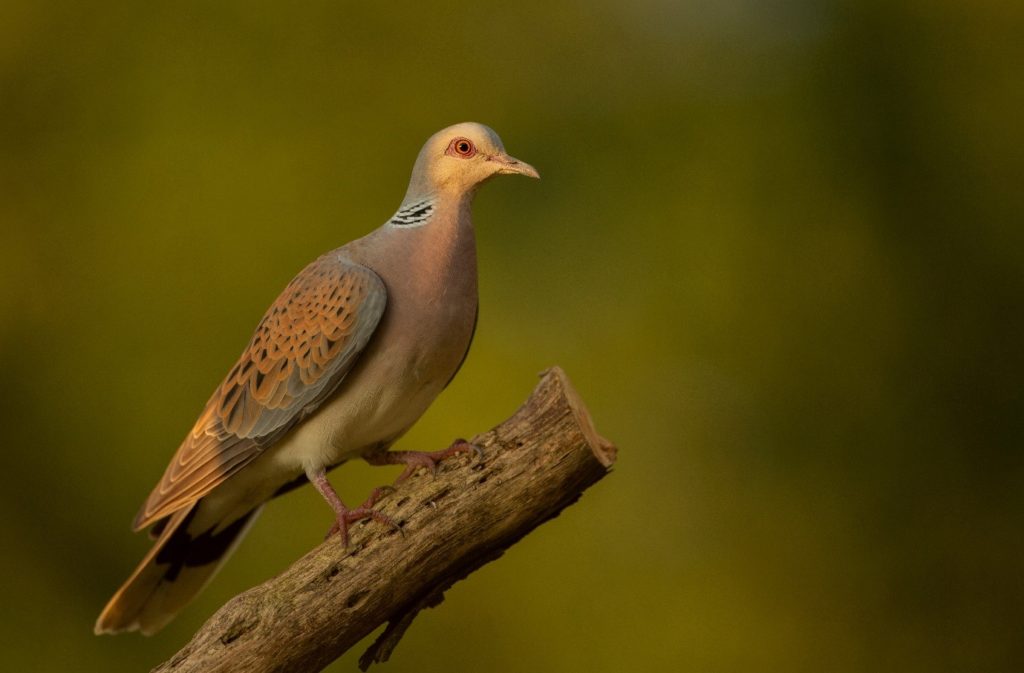 Operation Turtle Dove is a partnership between Natural England, Fair to Nature, Pensthorpe Conservation Trust and the RSPB dedicated to helping restore the UK Turtle Dove population.