Wildlife enthusiast, Tristan Reid, has been undertaking an amazing feat in support of Turtle Doves. Here, Tristan writes about his progress so far…
Back in February you will have read about my mission to run 1000 miles, including a minimum of 14 marathons to raise awareness of and funds for Operation Turtle Dove.
Knowing that this year on September the 1st we would be remembering 100 years since Martha the last Passenger Pigeon died; I felt there was a very strong lesson to be learned! Martha has become an iconic figure in the fight to protect declining species. There are of course worryingly strong parallels between the plight of the Passenger Pigeon and the dramatic decline of the Turtle Dove.
For that reason I decided to run my 1000 miles and 14 marathons for Operation Turtle Dove, but in memory of Martha!
Progress so far in my challenge is pretty good! I am pleased to tell you (at the time of writing) that I have already run over 830 miles and ten Marathons!
The marathons I have completed so far are as follows:
Grizedale Trail 26
London Marathon
Shakespeare Marathon
Brathay Windemere Marathon
Howgills Trail 26
Hadrian's Wall Challenge Stage 1 – 30.09 miles
Hadrian's Wall Challenge Stage 2 – 26.54 miles
Hadrian's Wall Challenge Stage 1 – 28.63 miles
Lakeland Trails Marathon
SBU35 St Begas Ultra (35 miles)
They have all been challenging, though some were of course tougher than others! I am not a natural athlete by any stretch of the imagination, but I am kept going during those tough parts of each marathon by my belief and passion in why I am doing them in the first place!
My last marathon was certainly the toughest one so far, taking me from the heart of the Lake District across fell and trail to the coastal town of St Bees! This was my first official 'Ultra' marathon and my most brutal run to date!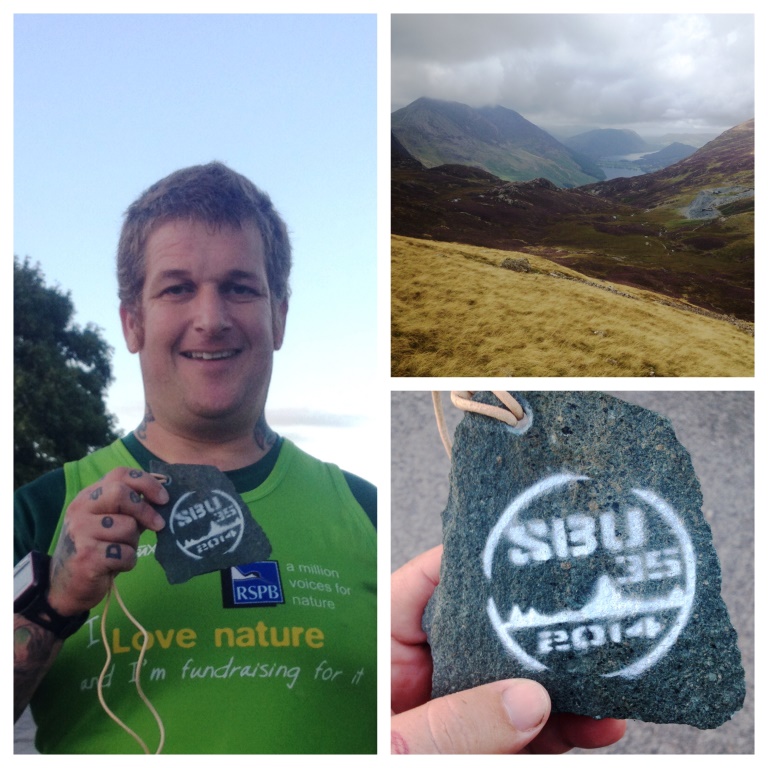 It is a nice feeling to know I have completed 10 marathons this year, leaving only four left to do! My last marathon will be the Leicester Marathon on the 26th October and I am pleased to announce that my good friend and Dovestep hero Jonny Rankin will be joining me for this one!
I am very grateful for the amount of support I have received from people across the UK and further afield. With donations currently over £1,400 for my fundraising initiative, I feel that every mile has and will be worth it!
Remember you can help support Operation Turtle Dove by sponsoring my efforts here:
https://www.justgiving.com/1000milesinmemoryofMARTHA/
You can also keep track of my progress via my website: http://www.theinkednaturalist.co.uk
and via my twitter feed: https://www.twitter.com/inkednaturalist