A guest blog from turtle dove hero Tristan Reid about his amazing marathon running efforts, fundraising for Operation Turtle Dove…
I have a bit of a track record of biting off more than I can chew, but it is amazing how much I can fit in my gob if I try really hard! Back in October 2013 I received notification that I had succeeded in the ballot for the London Marathon! I had actually forgotten that I had applied, so a little panic ensued! Having only started running in February '13 I was certainly a long way from marathon distance! However, I wasn't going to waste my place on the London Marathon, it was going to be a busy winter of training! Inspired by my friend Jonny Rankin and his Dovestep project I was keen to use my marathon effort to raise much needed funds and awareness for Operation Turtle Dove!
The day after I found out I had secured a place on the London Marathon I was travelling down to Sheffield to give a talk to the Sheffield Bird Study Group. During the coach journey I began to think about the significance of 2014 in relation to the Turtle Dove….
The last Passenger Pigeon died in Cincinnati Zoo on 1st September 1914 – her name was Martha! This is a sad reminder of the massive and avoidable impact humans have on this fragile planet. The Passenger Pigeon went from being one of the most numerous birds species in the world in the 19th century to becoming globally extinct in the 20th century! The reasons for the birds demise is linked to habitat loss and hunting! Roll on one hundred years and here in the UK we are facing a similar situation with the once common Turtle Dove. This species has declined by a staggering 96% since the 1970's. This species was once common throughout much of England and it is now restricted to very small areas of East Anglia and the south-east! The reasons for this rapid decline runs parallel to the Passenger Pigeon; habitat loss and hunting across its range. The Turtle Dove could be heading the same way as the Passenger Pigeon!
Given that there is such a strong link between the loss of the Passenger Pigeon and the dramatic decline in the Turtle Dove I knew that there was a very powerful message! So, I got to thinking that one marathon might not be quite enough…..
What if I pledged to run 1000 miles that included 14 marathons during 2014! Crazy….good crazy….but still crazy!
So, having got this idea into my head….er….well….I ran with it…..literally!
October the 26th 2014 saw me complete my challenge of 1000 miles/14 marathons  (and yes as certain people seem find pleasure in pointing out…..I am still fat (though just not quite as fat as I was when I started))!
So here is a bit of summary of each marathon distance I ran:
Why start with an easy one, eh! This was a very tough race; not only because of the tough terrain but also because of the very wet and windy weather we had to contend with! I have to admit being totally unprepared for this marathon, with my longest run in training being around the 13 mile mark! It was very gruelling, but what I lacked in ability, I made up for in sheer determination! This was potentially one of the toughest marathons I was likely to run, so the fact that I completed this event put me in good stead for the remaining ones!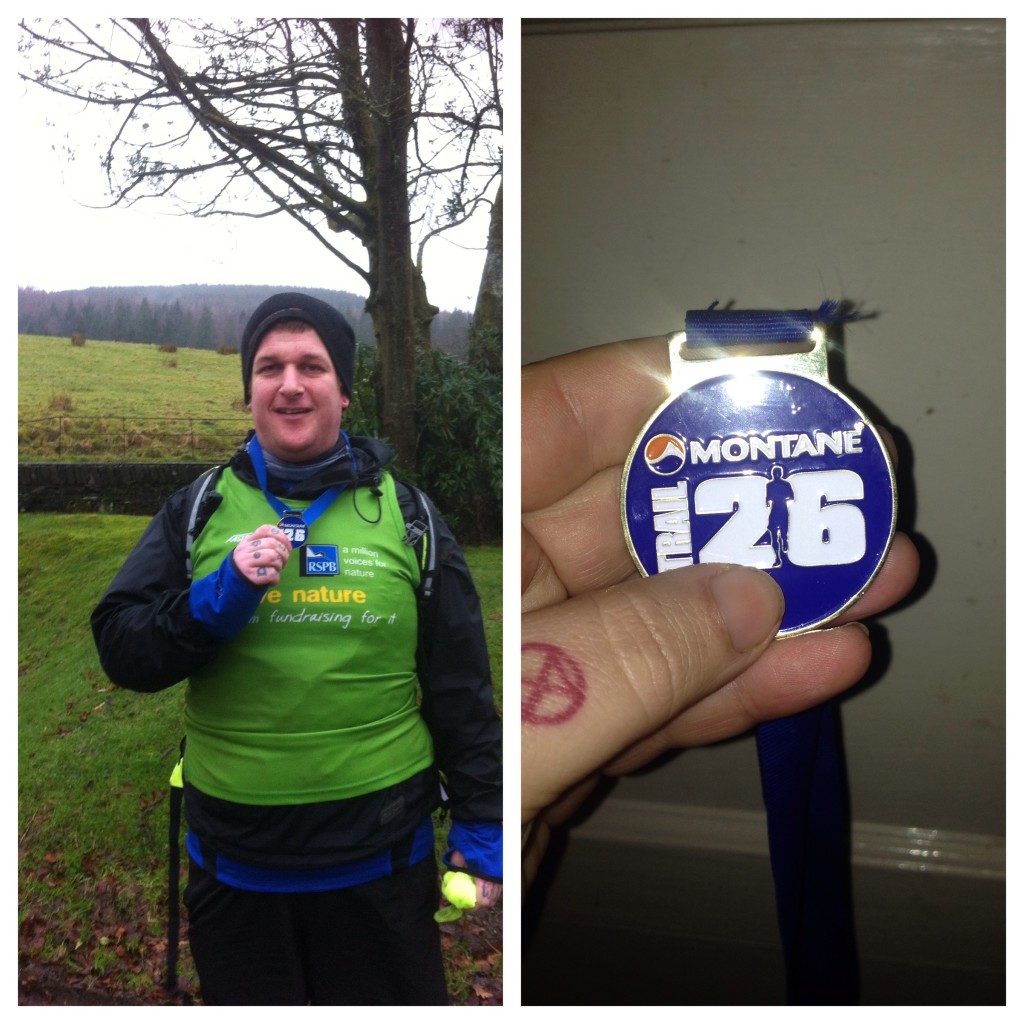 Marathon number 1 – DONE!
London Marathon was a lot more challenging than I anticipated. I certainly had the miles in my legs prior to this one, but I hadn't expected it to be 20 degrees plus on the day! Lots of things went wrong on the day, but I kept plodding on (with great help from Ben in the latter stages) and finished marathon number 2 in one not to badly broken piece!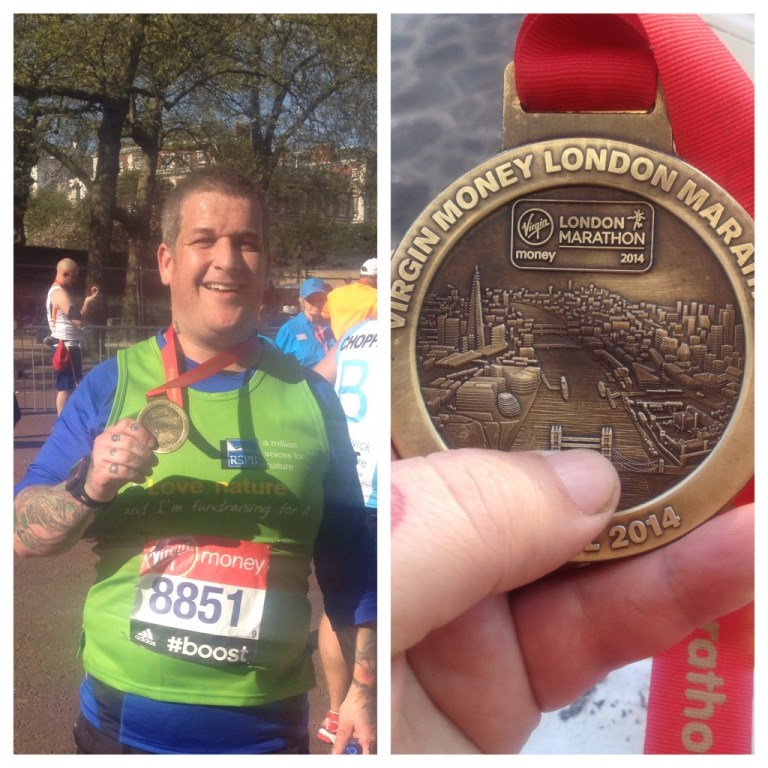 Marathon #2 DONE!
With just a couple of weeks to recover from London and a 3 am start (we decided to day trip this one) I was expecting this marathon in Stratford-upon-Avon to be a real struggle! However, I really enjoyed it! The first eighteen miles seemed relatively easy and although the last eight were pretty tough I finished in under five hours which was far beyond my expectations! This marathon still remains my quickest one so far!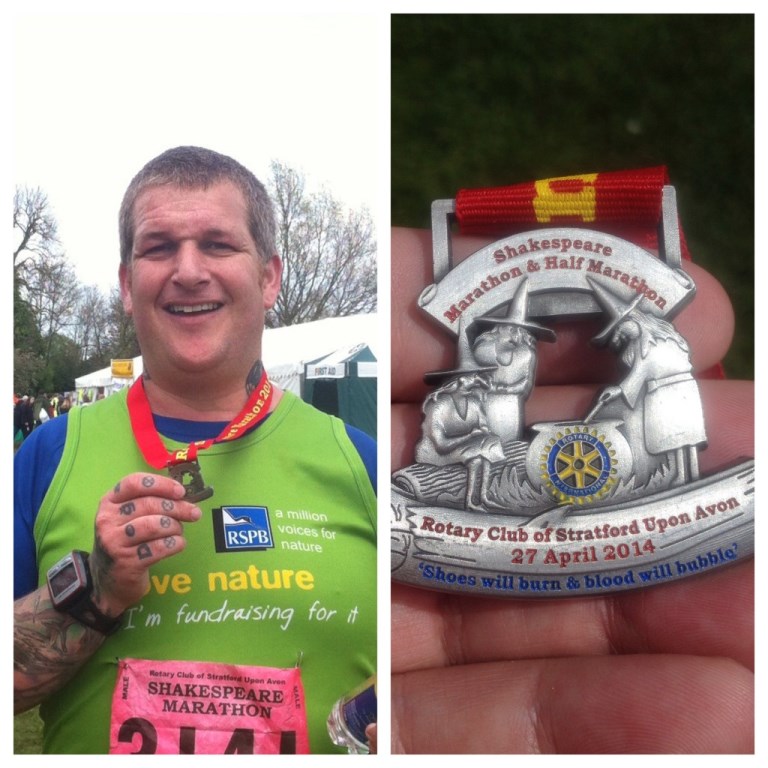 Marathon #3 DONE!
It was another hot day, running in the heat is tough! The Brathay Windermere is undoubtedly one of the most scenic marathons in the UK….and nice scenery usually means big hills! Yes, there were plenty of big hills! It was another gruelling plod this one, but it was still great to get another one finished!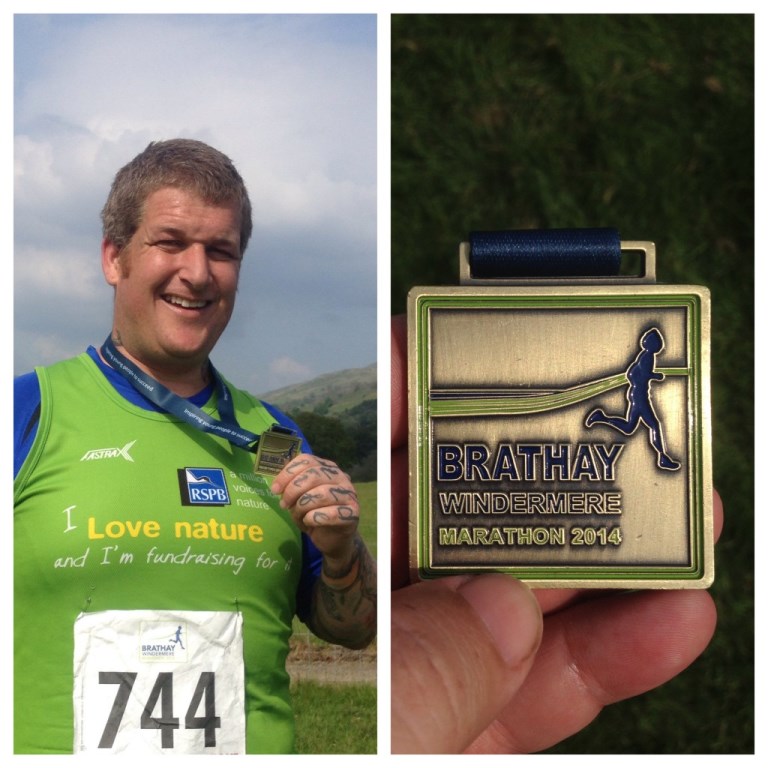 Marathon #4 – DONE!
You know I said the Grizedale Trail 26 Marathon was probably one of the toughest ones I would do…..well, this one was a lot tougher! With only a week since the Brathay Windermere Marathon, this one was always going to be challenging! Another off-roader and this one with over 3700ft of elevation gain, this one hurt a lot! It was just a case of keeping moving forward and remembering to enjoy the scenery!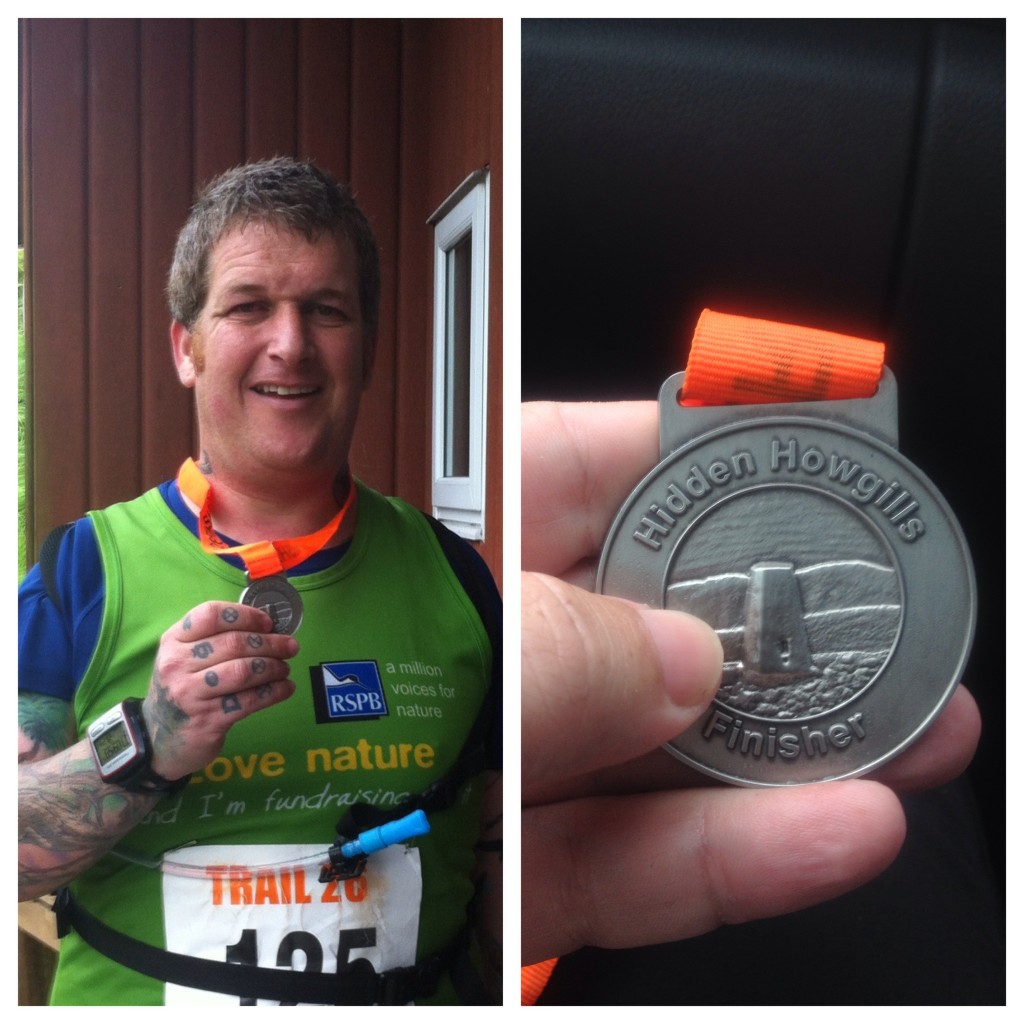 Marathon #5 – DONE!
As a good friend of mine once said to me 'if something is worth doing, it's worth over doing'; marathons 6,7 & 8 were testament to that! Marathon number 6 was the first day of what would promise to be the toughest physical challenge I had ever set myself….the plan was to run the full length (84 miles) of Hadrian's Wall over three consecutive days! Crazy Idea, but what's new! I was being joined by my friend Sam for this adventure which was fantastic! Hadrian's Wall Trail Marathon Day 1 was without a doubt the toughest of the three days. We started at Wallsend and finished some 33 miles later in Wall. It was a very gruelling day and over six miles further than I had ever run before……and we had another marathon+ distance to run the following day and the day after that! Brutal was the word of the day!
Marathon #6 – DONE!
After a decent enough nights sleep and breakfast we were about to embark on day two of marathon running madness! Day two saw us running over the very challenging terrain of the 26.5 miles between Wall and Banks. We knew we had a tough day ahead of us! This day went far better than the previous day for me, the fantastic scenery gave a nice detraction from the steep climbs and challenging descents! Our legs may have been tired from the previous days efforts, but they were still functioning!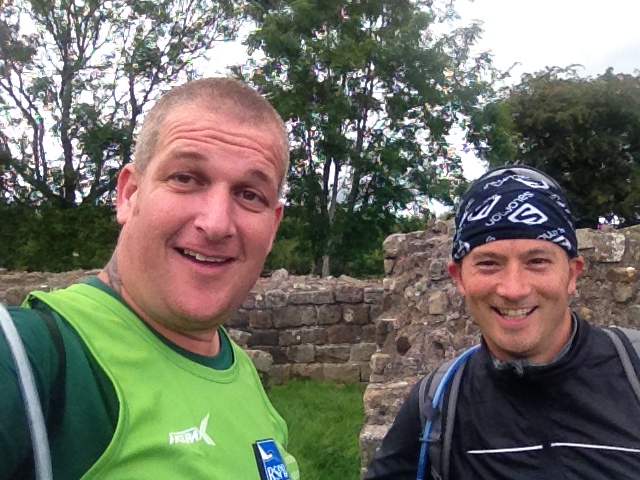 Marathon #7 – DONE!
Day three saw us running 28.9 miles from Banks to Bowness-on-Solway. There was pain, there was aches, we were exhausted, our brains were struggling to help us string sentences together…..but we did it! This final day was tough as we would expect, but it felt so good to run into the finish to be greeted by our families! Kath and Samantha had been such an amazing support throughout this three day adventure, we certainly could not have completed this one without them! Massive thanks to them!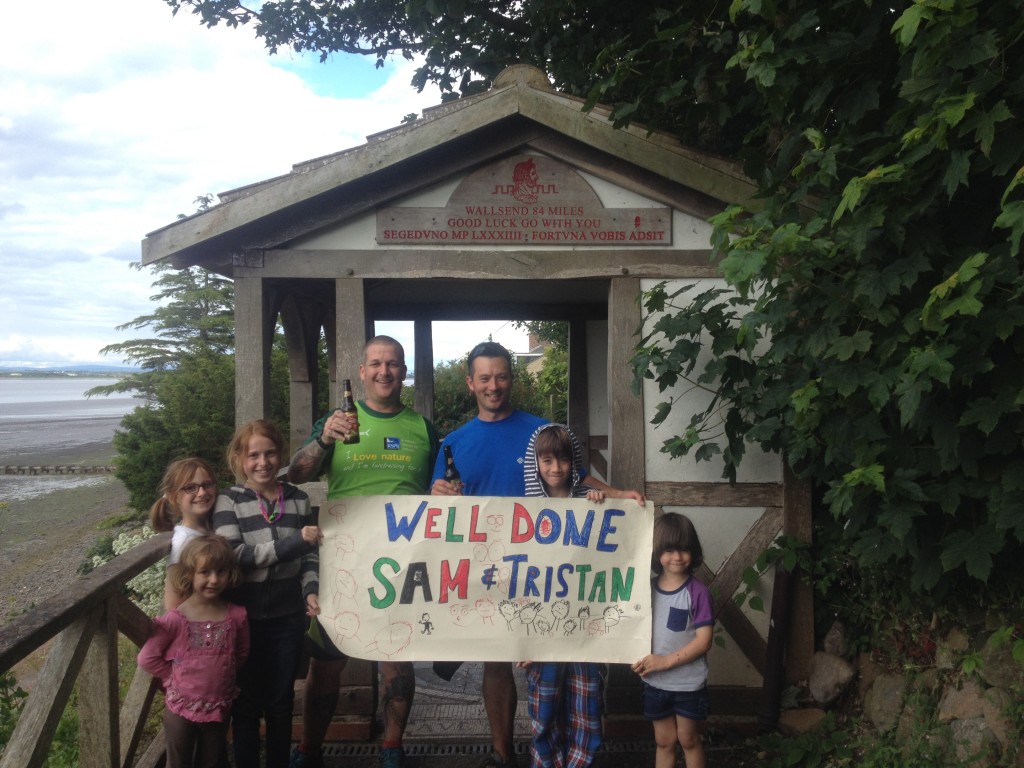 Marathon #8 – DONE!
The Lakeland Trails Marathon, just a week after running Hadrian's Wall was always going to be painful! It was a hot day, so I was glad for the 7am start for this one. It was really tough going, but the route that went around Coniston Water was simply stunning! I really enjoyed this one! Though, yep….it hurt a lot!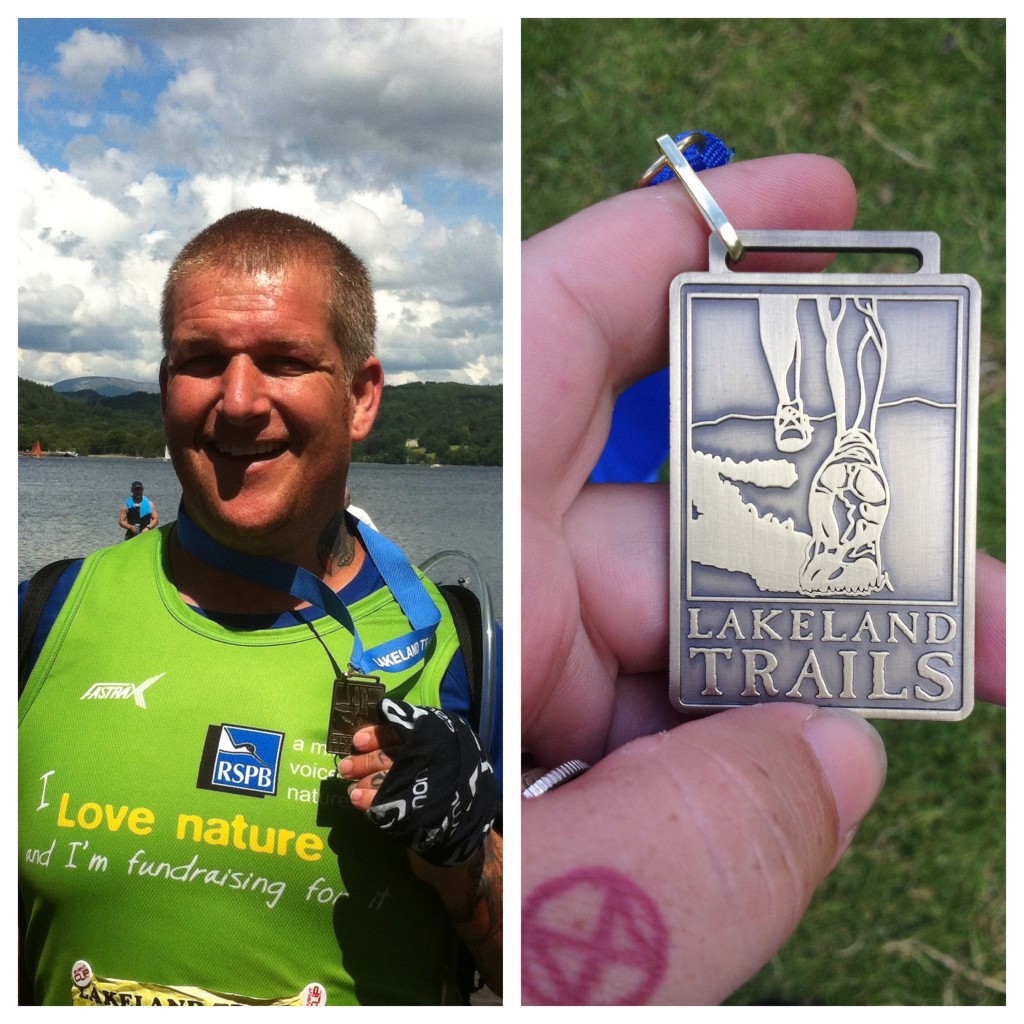 Marathon #9 – DONE!
Marathon number 10 was my first 'official' Ultra Marathon event. This trail race would take me from Dodd Wood above Bassenthwaite Lake to St Bees on the west coast! This was a monster of a marathon that pushed me to my limits for sure! My garmin logged it as 36.2 miles (so well over the distance I had previously run in any single day) and over 4,340ft elevation gain. This one was a real battle, especially considering at the 30 mile mark I was feeling like I would be physically unable to continue! What a feeling it was to cross that finish line!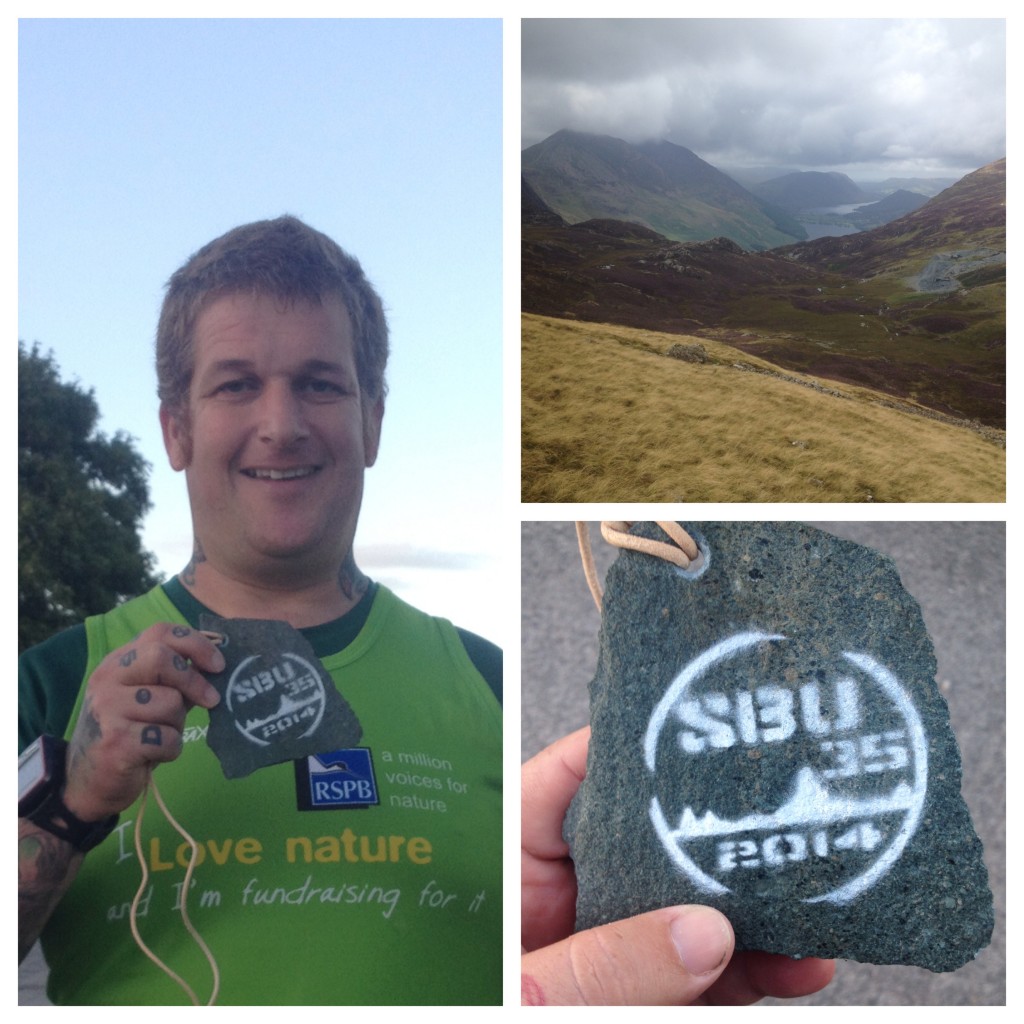 Marathon #10 – DONE!
Marathon number 11 was a flattish road marathon route that started in Glasson and finished in Silloth. It was weird, but I found the flat hard to run on, I was almost wishing for some hills! Running this distance on your own is always going to be tough, especially when you are dealing with the mental battles I always seem to be! I found it hard going, but it was great to have another one finished!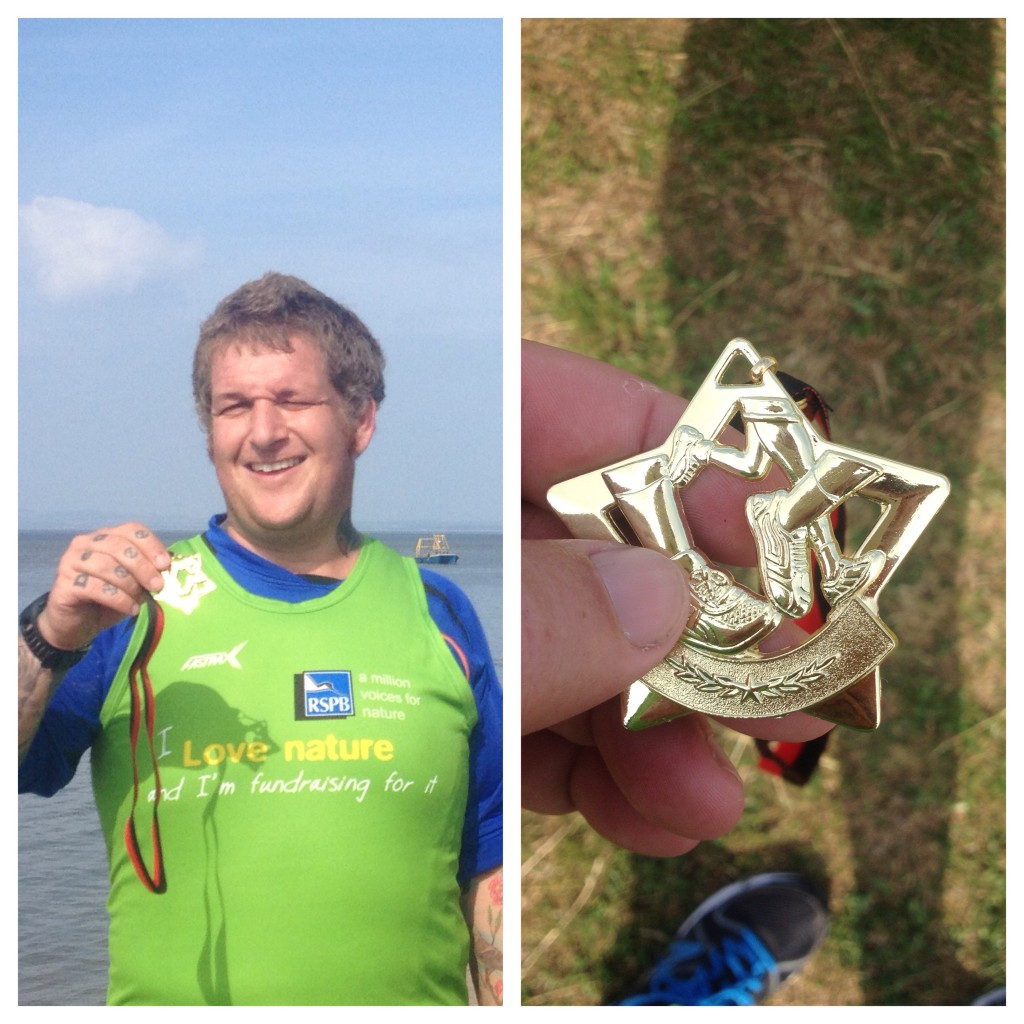 Marathon #11 – DONE!
Marathon number 12 another solo marathon; this time on trail! I decided to challenge myself again by running the trickier section of Hadrian's Wall again! It was hard work, but I really enjoyed it! It was great to be running in such stunning scenery again!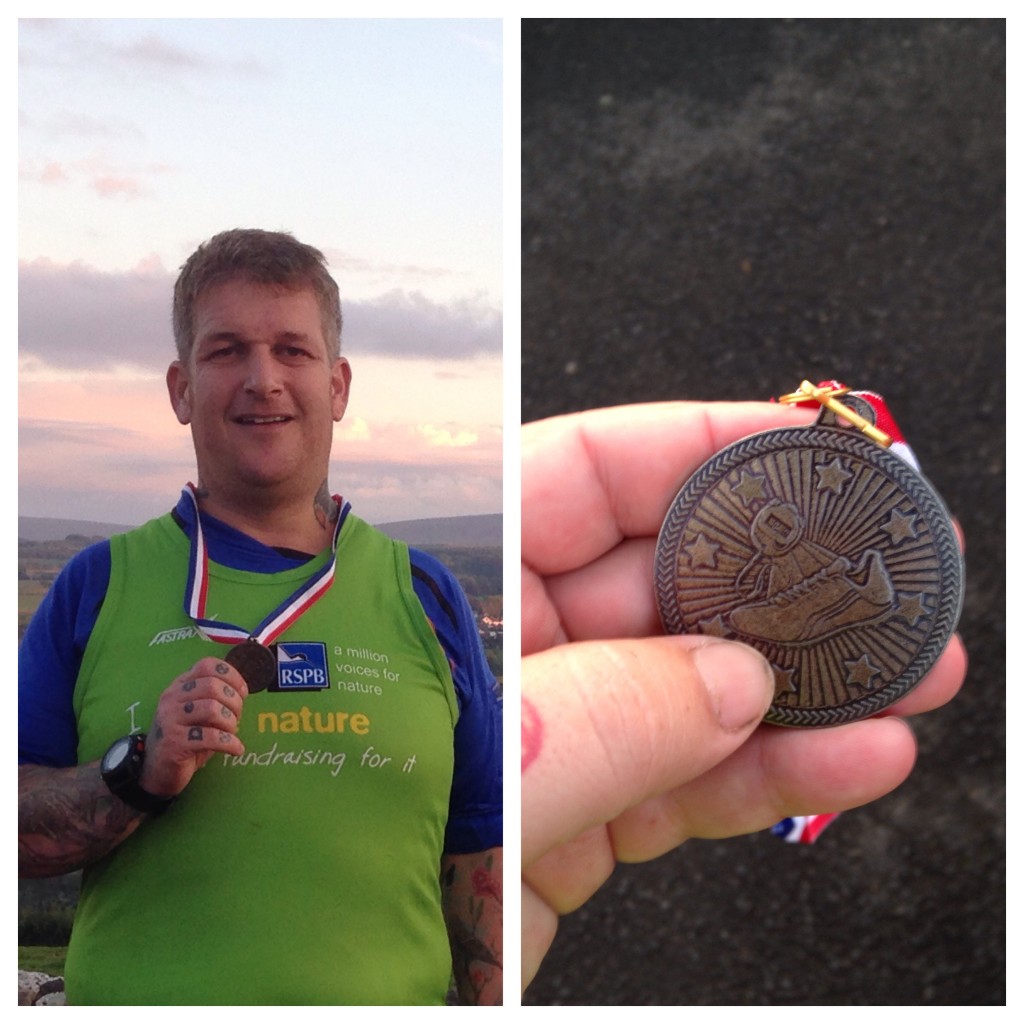 Marathon #12 – DONE!
The following week after marathon 12 it was time for marathon 13! I was joined by friend Sam for this penultimate 26.2 miles! The original idea was to run a route along the Hadrian's Wall trail from Banks to Glasson! However this marathon turned into a bit more of an adventure after we managed to get ourselves lost after the first mile! After than we pretty much made it up as we went along! The main task in hand was making sure that we ran a minimum of 26.2 miles, which of course we did! This marathon was tough going, but it was also really enjoyable!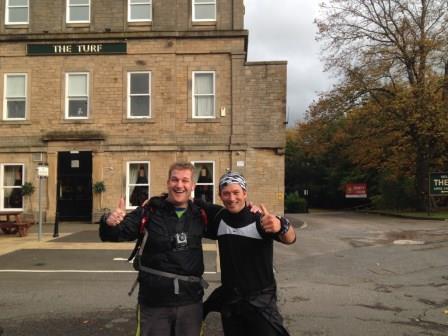 Marathon #13 – DONE!
It was the third consecutive weekend of marathons, but it was a great feeling to know that this was the last of the fourteen pledged! It was also great to be joined by Jonny (the guy who inspired me to take on this ridiculous challenge in the first place) for this last marathon! As with all the marathons that I had run prior, this was a tough going at times! However, we did it! Not only did I hit my target of 14 marathons but this marathon took my year tally to 1001.54 miles! Not bad considering there are still two months left in the year!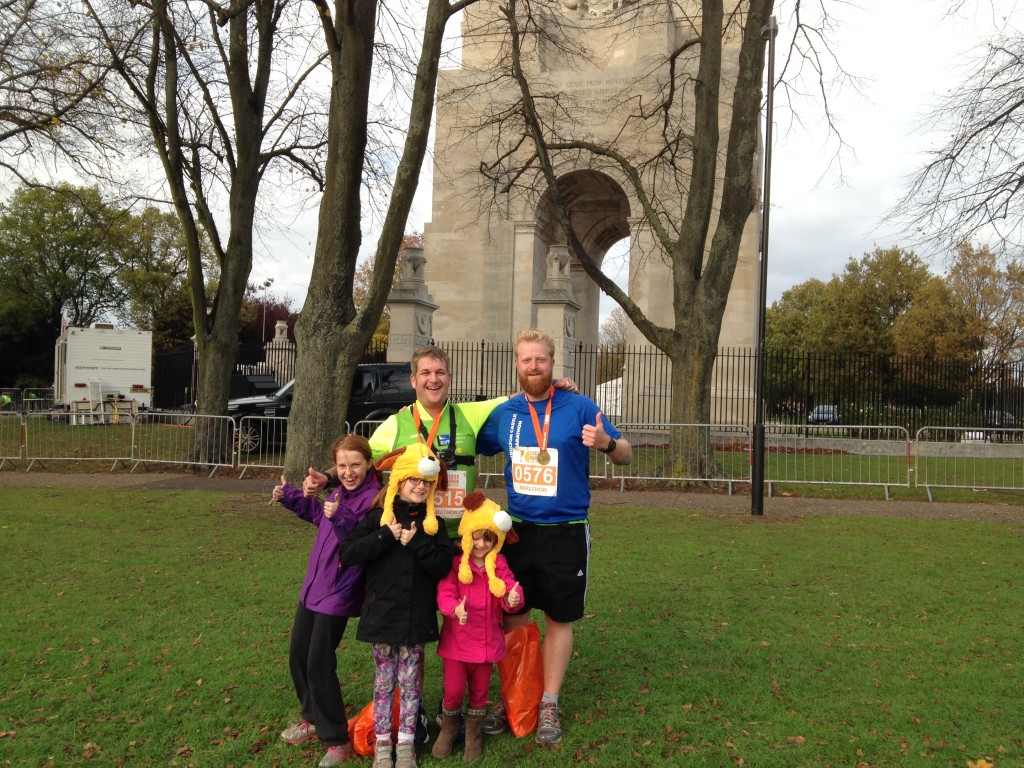 Marathon #14 – DONE!
Although it was always in the plan, I am amazed I have succeeded to run the fourteen marathons and over 1000 miles. There have been many occasions where I thought that enough was enough; though I am so pleased I kept going. Aside from the obvious physical challenges I have also had to contend with battling depression along the way. This is something I have blogged about before, so I won't go into to much detail here. I kept myself going during tough spells by remembering why I had taken on this crazy challenge in the first place!
I am hugely thankful for the amazing support that Kath and our kids have given me throughout this year. I am also hugely grateful to Sam for is continuous support and for joining me on four of the marathons (including Hadrian's Wall) and countless training runs! Jonny deserves a massive thanks also, for not only inspiring me to take this challenge on, but for continued support and of course running marathon number 14 with me! I am also very thankful to Sam's wife Samantha, who has given great support (particularly during the Hadrian's Wall adventure) and their two boys for making such a great 'well done' banner for our completion of Hadrian's Wall! Thanks is also due to Ben who helped me through the latter stages of the London Marathon and Martin who helped me struggle through the St Bega's Ultra!
Big thanks is due also to Martin Graham for joining me on many training runs and for local runners such as Dave Liddle, Andrew Martindale, Paul Dobson, Richard Todd, Robert Johnstone, Richard Noble, Andrew Graham, Lindsay Graham, Nina Errington, Sarah Grundy, Carole Holditch and many others who have given me loads of encouragement and advice despite the fact I am only a tenth the runner they are!
I am also massively grateful to everyone who as supported me via twitter and Facebook, this has meant a huge amount to me! It's been a busy ten months!
A massive thanks ten times over is definitely due to the 99 people (at the time of writing) who have donated an accumulative amount of £2078.05 (including gift aid) to Operation Turtle Dove. This money will be used to create areas of a specially formulated seed mix. This 'turtle dove mix' has been developed Operation Turtle Dove researchers. It contains early-flowering varieties of plants like vetch and fumitory, which provide turtle doves with much-needed seed food when they arrive in the country after their long migration and to feed their offspring later in the summer. Every £150 raised buys enough seed to cover an area roughly the size of a football pitch with turtle dove food plants – so 1000 miles in memory of Martha has raised enough money to provide enough habitat to fill an area of nearly fourteen football pitches! THANK YOU!
Remember, if you haven't already donated, you still can via my JustGiving page here: https://www.justgiving.com/1000milesinmemoryofMARTHA/
I plan to continue fund raising for Operation Turtle Dove…….so next year is going to be another busy one! Watch this website for news on my plans for 2015 very soon!