Dr Andy Evans, Head of Nature Recovery at the RSPB, writes about the plight of the turtle dove…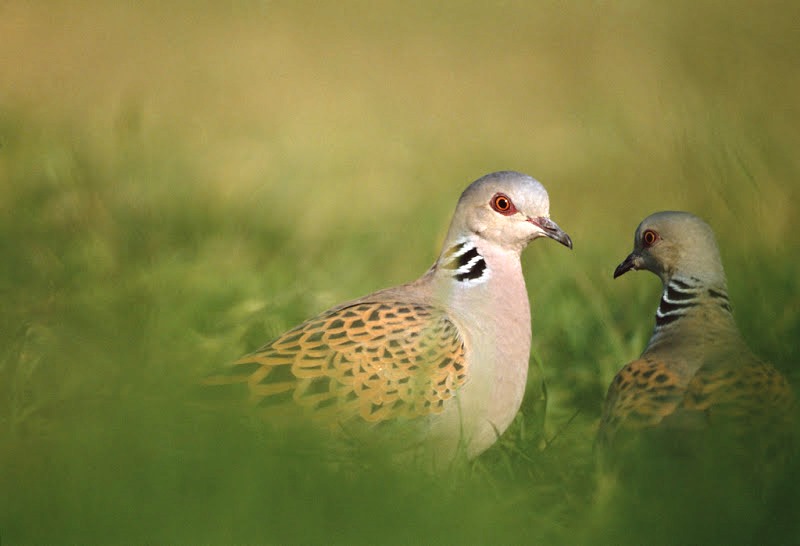 When I was young I thought that 'two turtle doves' was a fairly paltry gift for your 'true love'. Now I realise that that gift would be every bit as precious as gold, frankincense or myrrh.  The value of goods is, in part, determined by rarity.  In England, turtle doves are fast becoming a rare sight. Indeed, 2014 was the first summer which has passed without me seeing a single one. And I miss their gentle purring call as much as I would miss the first chiffchaff or cuckoo of spring. Over 20 years ago I wrote the text for this species, for the 'New Atlas of Breeding Birds in Britain and Ireland: 1988-91'. Then the population was estimated at 75,000 pairs, although the species was already showing marked declines to the north and west of its range. The latest figures show that since I wrote the text numbers have plummeted by 90%.  There is no doubt that we are in danger of losing this fabulous bird from the UK for ever.
Turtle doves spend only 4 to 5 months in the UK and face a perilous migration through the hostile guns of the Mediterranean to their wintering grounds in NW Africa. However, each spring when they arrive back in the UK they find it harder and harder to find sufficient food. Their preferred diet of 'weed' seeds such as fumitory and chickweed has been consistently eroded by advances in agriculture that have led to cleaner and more profitable crops. Tracking studies have shown that birds often have to fly in excess of 10km to find food for their young. And their hungry chicks become more susceptible to disease.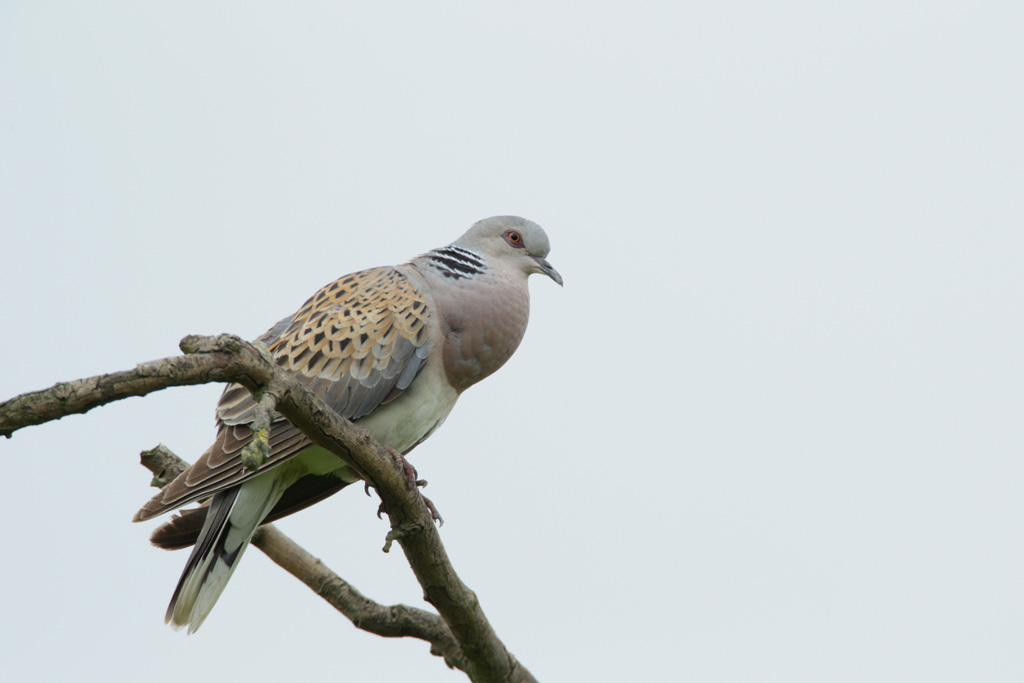 So the good news is that there is something we can do to ease the plight of this troubled species. Their future depends on the goodwill of farmers and the continued existence of an adequately funded countryside stewardship scheme to allow them to manage their land sympathetically. This must happen to prevent a much loved voice disappearing from the countryside chorus.
If you would like to help Operation Turtle Dove fund essential advice for farmers on creating and managing foraging and nesting habitat for turtle doves you could: