Our second Christmas turtle dove blog comes from Tara Proud, RSPB International Species Recovery Officer and manager of the RSPB's Migrants Programme 'Birds without Borders' programme… 
I am passionately committed to turtle dove conservation and I'm lucky enough to manage Operation Turtle Dove. This year the Operation Turtle Dove project team have lots of great progress to celebrate and I want to share some of these successes with you.
Birds Without Borders
Just this week I have been working with similarly passionate conservationists from Birdlife International partners from across the turtle dove flyway, this is part of Birds Without Borders. We're linking up and building upon turtle dove conservation work from the UK and along the flyway through western Europe (The Netherlands, Spain, Portugal, France), northern Africa (Morocco) to their wintering grounds in sub-Saharan Africa. Together we are committed to saving this species – and stopping them from becoming a Bird of Christmas Past.
Making a Real Difference on the Ground
In April we were able to employ two full time turtle dove advisers, who have so far given advice to farmers and landowners on providing turtle dove friendly habitat on over 15,000 hectares of land. This is an area larger than Bristol! These advisers are working across turtle doves core range. Between them they cover the counties of Kent, Sussex, Essex and Suffolk which support over 50% of the UK breeding population of turtle doves.
In addition, private landowners including schools, campsites, landfill sites and nature reserves have also been provided with advice to establish targeted turtle dove habitat on their grounds.
If you are a farmer, land owner or land manager in Kent, Sussex, Essex or Suffolk you could play a critical part for the conservation of turtle doves. To help us to save this species please contact us on this email address turtle.dove@rspb.org.uk to find out how. We would love to hear from you!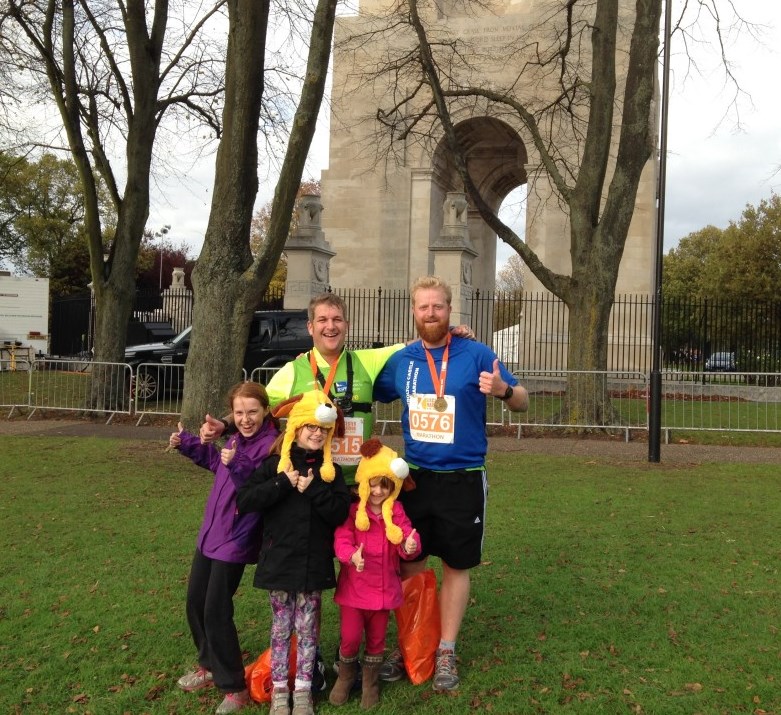 Generous Support for Turtle Dove Conservation
This year Tristan Reid, Jonny Rankin and the Dove Step team have gone to incredible lengths to raise funds and awareness for Operation Turtle Dove. Tristan has run '1000 miles for Martha' in 14 marathons and Jonny and the Dove Step team have walked 300 miles in 13 days. Jonny also joined Tristan for his final and 14th marathon of the year in October. Supporters sponsored their efforts and together they have raised more than £5000 this year. Fundraising efforts like these help support vital turtle dove conservation work.
Both Tristan and Jonny have turtle dove fundraising plans for 2015 too, including an ambitious Dove Step 2 which will include kayaking cycling and walking from England to the Spanish border, reflecting the route of the dove's migratory journey. Tristan plans to run a minimum of 2000 miles including 20 marathon distances.
Important Advances in Turtle Dove Science
Right at the start of this year, RSPB scientist Dr Jenny Dunn and PhD student Rebecca Thomas began turtle dove research on their wintering grounds in Senegal. This research was the start of a project to understand how to protect turtle doves when they are in Africa.
Jenny has been leading research on turtle dove breeding grounds in England for the past three summers, and 2014 saw successful completion of the fieldwork for this part of the project. This research has been focussed on looking for a link between availability of food and the health and breeding success of the birds. Follow this link to learn more about this research and if you want to support more of this important turtle dove research, please donate here.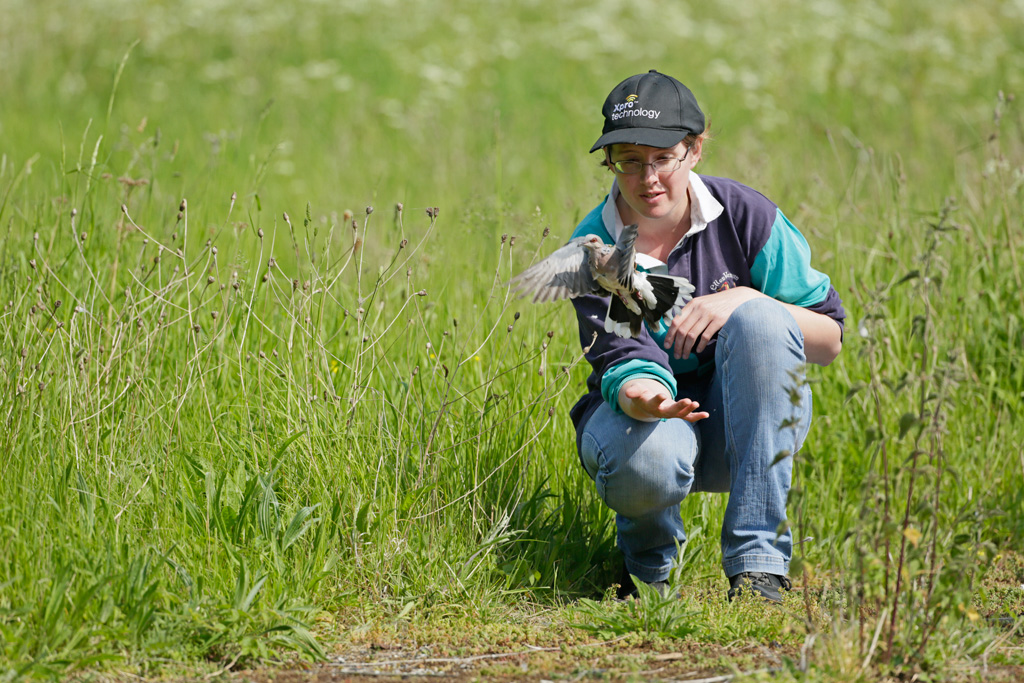 New Support for Turtle Doves
Beyond our work advising farmers about turtle dove friendly habitat management, we are also working in partnership with CEMEX UK to provide turtle doves with the habitat they need when they come to the England to breed. CEMEX are one of the world's largest building materials suppliers and cement producers. Together we have begun a three year conservation project at four carefully chosen CEMEX quarries in central England. This is because CEMEX quarries have the potential to support this threatened bird. The quarries offer a suitable habitat with dense scrub and water.  The project involves growing a special flower mix to provide the bird's ideal food complemented by the nesting habitat.
Conservation Grade have been working hard with farmers along the turtle dove flyway to provide safe passage and the habitat turtle doves need when they make their migration through Europe. You can help turtle doves by buying Fair to Nature products from Steve's Leaves as these are sourced from turtle dove friendly farms in Portugal.
So I hope you'll agree that we have made some really exciting progress for turtle dove conservation this year. But we must not lose sight of the scale of the challenge we face to save this beautiful bird, if you want to support our continued conservation efforts please donate here.
Simon Tonkin, Conservation Manager at Conservation Grade, will write the final blog in this festive series of blogs, about 'Birds of Christmas Future', in which he'll talk about our future plans for turtle dove conservation.