A blog post from RSPB Turtle Conservation Advisor, Sam Lee
The Challenge: To turn this area of land into a seed rich feeding area for turtle doves
Before …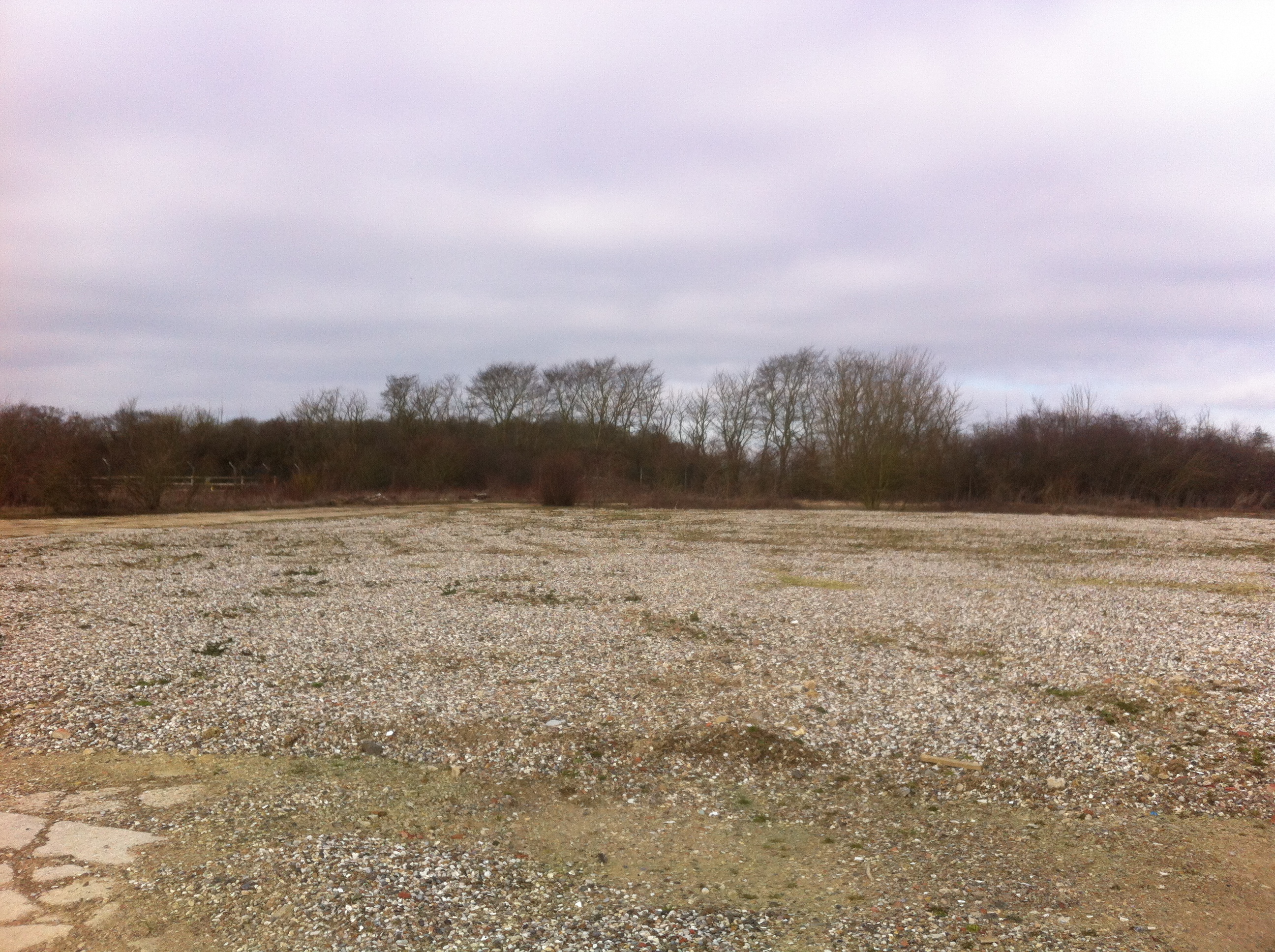 RSPB and Essex Bird Watching Society (EBWS) volunteers joined forces to establish a turtle dove foraging plot in a disused area of the MOD Wethersfield site. To prepare the area, a layer of shingle stones needed to be removed to reveal the soil underneath into which a bespoke seed mix for turtle doves could be sown [link to press release]. The seed mix had already been purchased with funds raised by EBWS in a previous fund raising push to help support turtle dove conservation.
The task was fairly daunting, the plot was about a quarter of a hectare in size with varying depths of shingle. But this hardy group of volunteers were not to be dissuaded! Wielding a fine selection of rakes with which to remove the shingle they went to with a vigour and energy that far surpassed most people's Sunday exertions. In our favour, at least the conditions were good – dry, clear and pretty mild for the first week of March.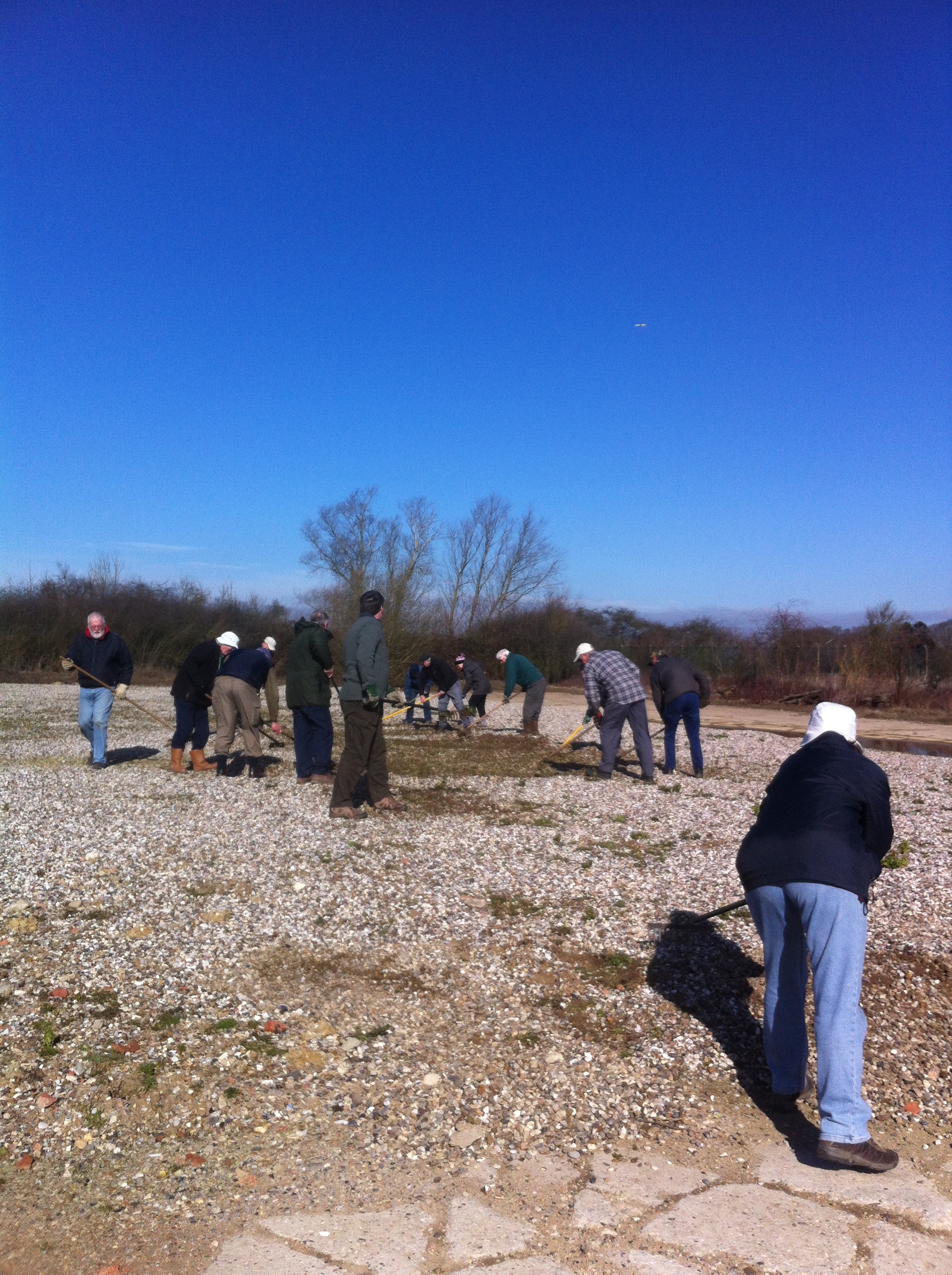 By lunch time, the group of 17 volunteers had already far exceeded expectations for ground covered and had definitely earned a well deserved biscuit and brew break. Having lost none of their motivation the volunteers returned to the plot to finish off the plot before the rains came late afternoon.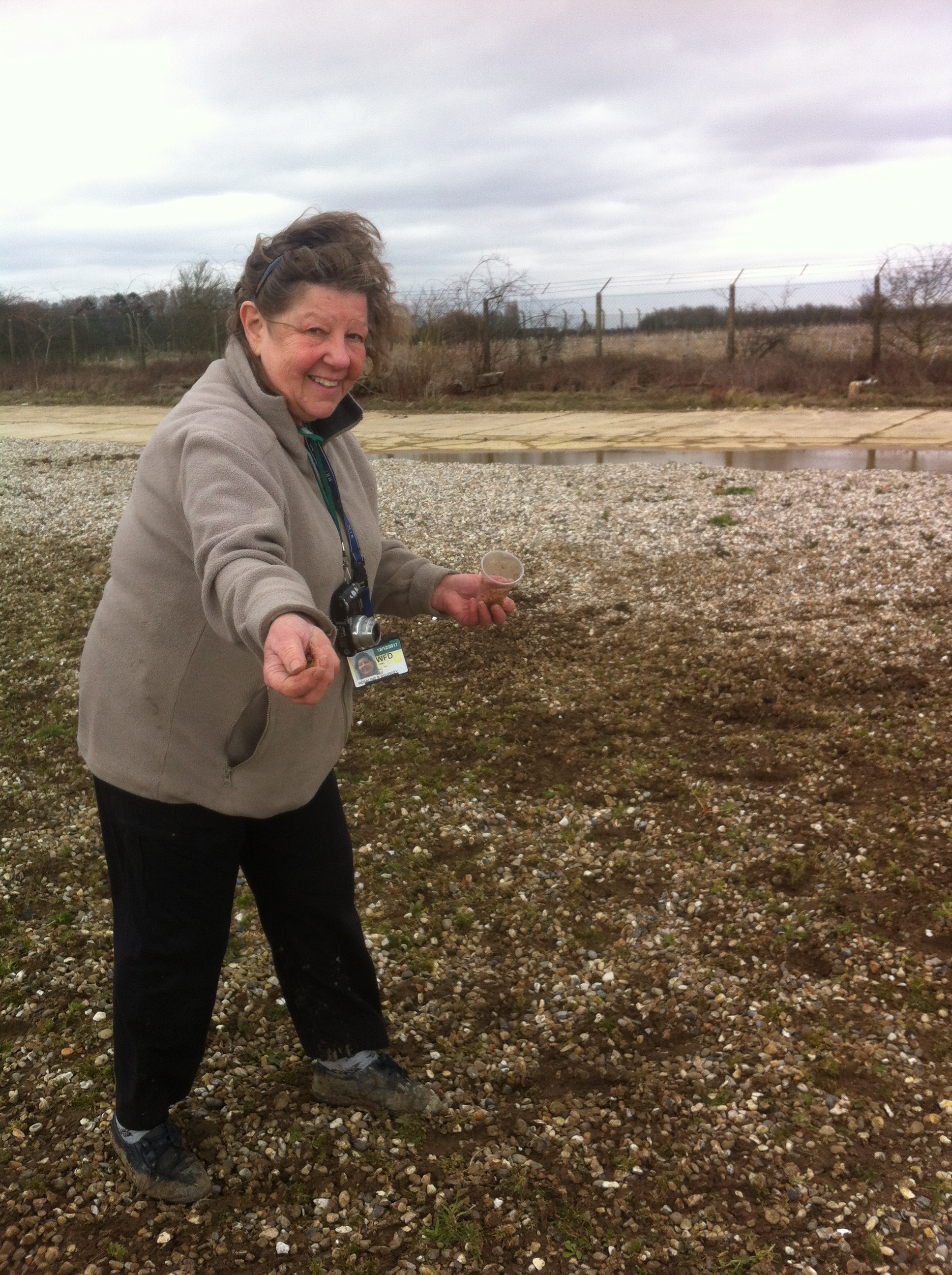 Ros Gourgey the MOD sustainability Manager
The location of the plot is ideal; the site sits next to a newly instated pond and plenty of scrub, important habitat features for turtle doves which need water to drink and wash and scrub in which to nest. All we need now is some turtle doves to turn up…
Despite the blisters and aching muscles, what is so inspiring is that, not only has some extra habitat been created for turtle doves but that so many people, from different walks of life care about this species enough to not only raise the funds to help support sites creating habitat for turtle doves, but to also provide the man and women power that requires to establish it as well (and all in remarkably high spirits!).
A big thank you to all involved!