Leading footwear brand Anatom is pleased to support the 'Dove Step' Turtle Dove conservation campaign by providing kit to fundraisers Robert Yaxley and Jonny Rankin, who will carry out a 700 mile trek across Spain in just one month to raise much needed funds and awareness for the endangered Turtle Dove.
Dove Step is a fundraising and awareness campaign that seeks to mirror the UK to Africa migratory route of the Turtle Dove in support of the RSPB-led 'Operation Turtle Dove'; a project that aims to reverse the decline of one of England's best loved farmland birds.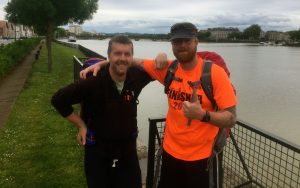 To support the initiative Anatom is providing Dove Step with walking boots, shoes and socks from its leading range to help the fundraising team complete their epic journey.
To date the Dove Step team has walked 300 miles of the east coast of England in 2014, from Lakenheath Fen RSPB to Saltholme RSPB, covering the core UK range of Turtle Doves in the process. In 2015 the Dove Step team completed a 700 mile triathlon, which included a Channel Crossing equivalent sea kayak, 570 mile cycle and 140 mile walk, connecting Suffolk to Spain, in just 14 days.
The third Dove Step journey will commence in early 2017, comprising an on-foot crossing of Spain where the team will walk from south to north with back-to-back marathon distances each day for over 700 miles, connecting Tarifa Beach with Gijon.
So far the Dove Step team have endured over 1000 miles for Turtle Doves in just 27 days, raising £8,500 in support of Operation Turtle Dove in the process.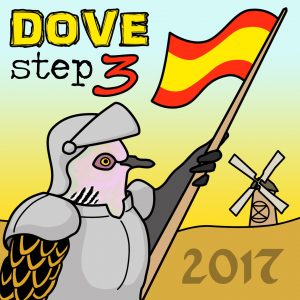 Keep up to date with the team as they prepare for their most ambitious challenge yet: Dove Step 3