Six new satellite tagged birds to build on legacy of Titan – the first UK turtle dove tracked to Africa and back
Six turtle doves are being satellite tracked from their breeding grounds in the UK to their wintering grounds in West Africa, to help scientists better understand why numbers are crashing so rapidly.
According to the recent UK Breeding Bird Survey, the number of turtle doves has declined by 93% since 1994. Last year, in a UK science first, the RSPB revealed the complete migration route of a satellite tagged, UK breeding turtle dove, named Titan, which provided valuable data in the conservation fight to help save the species from UK extinction.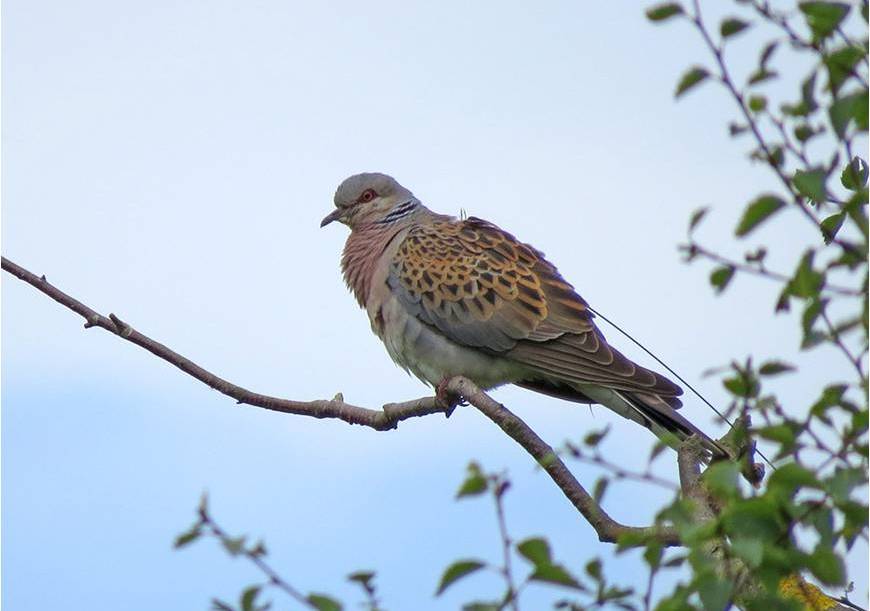 Titan was fitted with his satellite tag in on the Suffolk Coast in the summer of 2014 and his return migration to Africa that autumn and the following spring was followed by RSPB researchers in the UK. Titan's satellite signal was lost earlier this year when he was in Mali. Now, the RSPB, in partnership with Operation Turtle Dove (OTD), are following six more.
John Mallord, of the RSPB Centre for Conservation Science, said: "The purring of a turtle dove used to be the sound of summer but sadly due to a huge decline in numbers is now rare or non-existent."
"We have discovered a lot from Titan, including his exact migration route, important stopover sites and multiple wintering locations, and even how these vary between years in response to environmental conditions. He is also the first turtle dove in the world to be tracked over two consecutive years, giving us a unique opportunity to compare and contrast his behaviour over two successive migratory cycles."
Recognising the importance of the data gathered by tracking Titan, but realising there is only a limited amount you can learn from just one bird, the RSPB obtained permission to catch and fit more turtle doves satellite tags this summer at different locations across East Anglia.
It's hoped this new data will continue to provide crucial information about what turtle doves need and the threats they might face whilst on migration as well as on their breeding grounds here in the UK.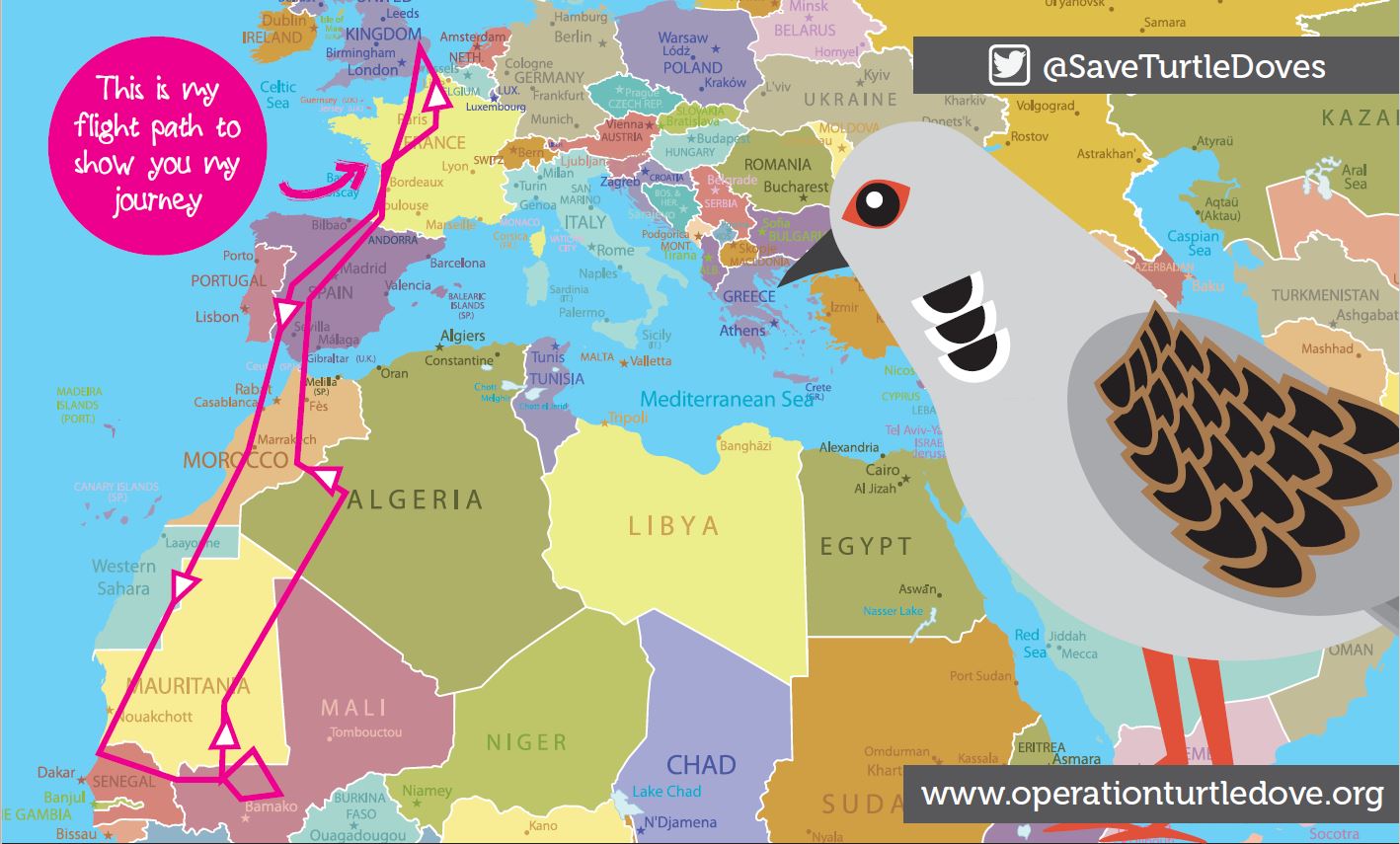 John continued: "It's really exciting to have been able to tag more birds so that we can learn more about the routes they take to and from Africa. Once we have a clear picture of the areas they overwinter, and the threats they may face, we can support local conservation groups in promoting the sustainable use of the forests, feeding grounds and watering holes the birds rely on."
As the six newly tagged birds prepare to leave the UK for their wintering ground in Africa, RSPB Centre for Conservation Science are inviting the public to follow their journey through a newly launched website. People will be able to see images of the birds, track their incredible 5,600km migration route live and discover their fascinating stopover points along the way.
Supporters also have the opportunity to name one of the turtle doves, in an attempt to raise awareness of a bird on the brink of extinction in the UK. To find out more visit www.rspb.org.uk/turtledovetracking