This summer Operation Turtle Dove has supported farmers in providing supplementary food for turtle doves throughout the bird's remaining strongholds during the breeding season. This new tactic follows recent results from a two year trial which showed that when best practice is followed, putting out supplementary feed for turtle doves does not exacerbate issues related to their decline.
Over 100 sites across east and south east England were involved in providing additional food for turtle doves during the crucial part of the early breeding season (April-June) when seed food can be scarce.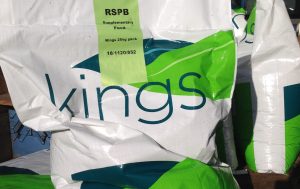 Ensuring that foraging habitat is in place at enough scale within the landscape that turtle doves use remains the priority focus for conservation efforts on breeding grounds. However, being able to use supplementary feeding as an emergency measure is certainly helpful in buying some much-needed time and hopefully increasing the chances of those individuals to breed successfully.
From those involved, it sounds like these measures have been effective. We have received news that turtle doves have either been seen or heard at or near several of our supplementary feeding plots. Some have even been caught on camera – providing evidence that the birds are using the supplementary feed, as well as several other species.
Alan Harris in Norfolk, for example, says "It has been our best year so far for turtle doves I am so pleased. They must like the seed that you so kindly sent us."
Almost four years after establishing a turtle dove foraging plot using the bespoke turtle dove seed mix and having been doing supplementary feeding this year, farmer Andrew Sturgeon could definitely confirm that he had a turtle dove visit the farm "a bird flew into the kitchen and when it landed I immediately knew exactly what it was, I was overjoyed – I don't think I've ever actually seen a turtle dove before but we can certainly confirm they visit the farm now."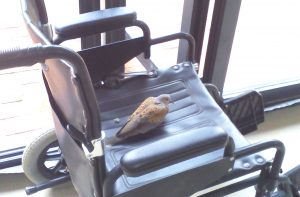 Patrick Barker, Westhorpe, Suffolk "It's been great to see all the species that benefit from putting out supplementary feed for turtle doves, the camera trap has helped to show the importance for feeding and the variety of species that can benefit from it. Considering I was feeding 25m away from my own front door, even I was surprised to see the variety of species using it".
The camera trap captured footage of over 20 different species using the feeding station at Patrick's farm including bullfinch and song thrush – both species which will also benefit from nesting habitat management recommendations for turtle doves as well as foraging. Stock dove, amber listed on our UK Birds of Conservation Concern have also been observed to have been a major beneficiary of the supplementary seed with several recorded on camera traps and one farm in mid Suffolk reporting that they didn't know they had any but counted up to 26 on the supplementary seed they put out.
Meanwhile at Pippin's Farm in Kent, farmer David Knight reports numerous turtle dove sightings. He says: "A lot of calling did go during June and July on so hopefully they mated successfully and reared some young. We became very used to hearing the calls and are missing them now. There were a number of bullfinches also enjoying the supplementary feed plus sparrows and blue tits. It has been an exceptionally good year for wildlife on the farm!"
It's wonderful to know that other species are benefitting from the supplementary feeding and habitat management, and we hope this has given turtle doves a real boost this year.
If you'd be interested in doing supplementary feeding for turtle doves in 2019, please contact:
Eastern England – Emma Stobart
South East England – Nicole Khan
Camera trap images