Dr John Mallord, Senior Conservation Scientist for the RSPB, has some great news about Lawford, one of the satellite tagged turtle doves…
With all the cold weather we have been experiencing in the last two weeks, you'd be forgiven for believing that we are stuck in an extended winter. Yet the evidence is there that spring has arrived: despite the low temperatures, the air is full of the songs of birds defending territories and attracting mates. Another sign of the arrival of spring is the presence of our summer migrants, birds that have spent the winter thousands of miles away in Africa, returning now to Europe to breed. One such bird is 'Lawford' (pictured above), a turtle dove named after the village in Essex near which he was caught in June last year, and fitted with a satellite tag.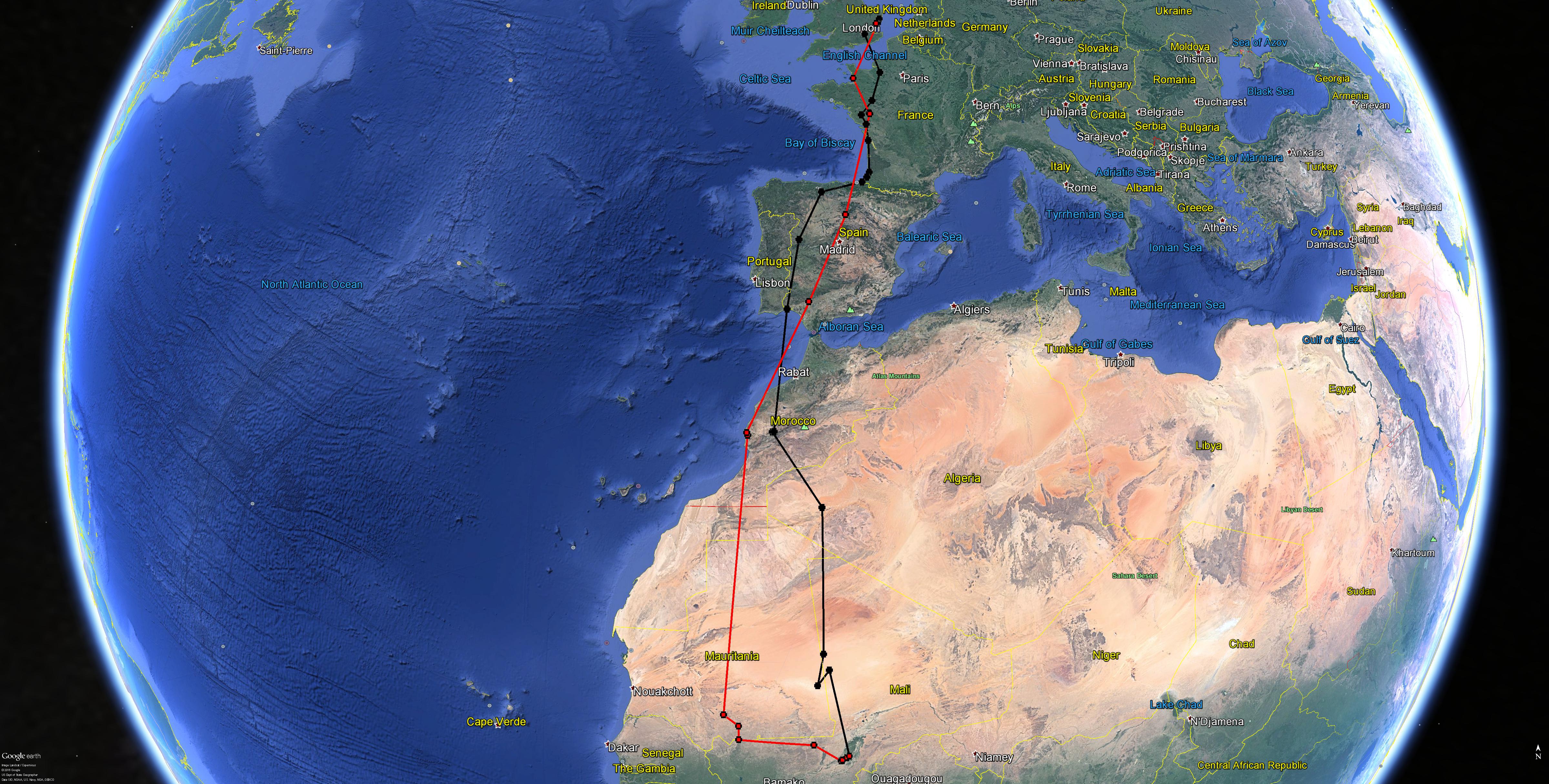 Since leaving Essex in mid September last year, Lawford has travelled over 6,000 miles, stopping in (or flying over) six other countries: France, Spain, Morocco, Western Sahara, Mauritania and Mali. In all of these, he would have faced existential threats, such as legal hunting in Europe (one of our other tagged birds was shot in Spain last September), and the harsh environmental conditions encountered crossing the Sahara, which has taken its toll on several other of our birds. While spending less than five months in the UK, Lawford spent six months on the edge of the Inner Niger Delta in Mali, where he would have found a ready source of water, a safe roosting site in scrub along the river, and plenty of foraging opportunities in surrounding grassland and cultivated fields.
Yet, despite all the challenges he faced travelling between continents, Lawford made it back, crossing the Channel on the 5th May. After the briefest of layovers in Croydon in south London, he headed into East Anglia, taking a detour into Suffolk before doubling back to Essex, and ending up just a couple of miles from where he was caught last year. Let's hope the summer is kind to him and that he finds a mate and settles down to breed, because time will no doubt fly by and it will be time for him to set off once again on another epic journey.
Keep up to date with Lawford and his fellow satellite tagged turtle doves on Twitter @RSPBScience and @SaveTurtleDoves or on the RSPB website at www.rspb.org.uk/birds-and-wildlife/multimedia-and-discussion/satellite-tracking/turtle-doves.
Photo credit for image of Lawford just prior to release: Chris Orsman/RSPB Images