Gordon is one of the RSPB's satellite tagged turtle doves and he has been telling the readers of the children's nature magazine Eco Kids Planet about the long journey he is preparing for, back to the UK from his winter home in Africa, and the plight faced by him and his fellow turtle doves…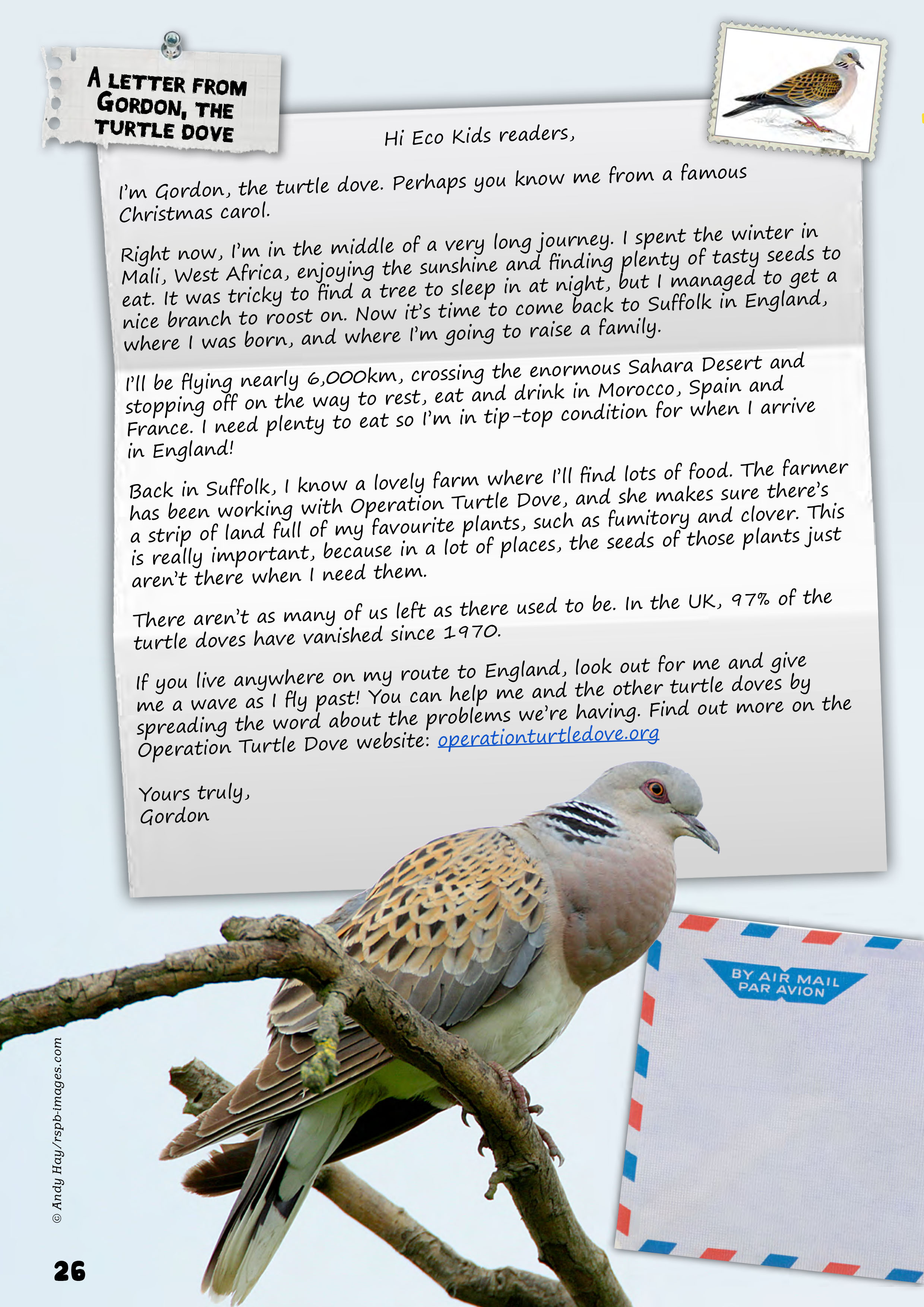 As Gordon says in his letter, turtle doves are preparing to return to their breeding grounds in the UK. The Operation Turtle Dove partners are working with farmers and landowners to make sure they have the right habitat to return to. You can find out about all the satellite tagged turtle doves at www.rspb.org.uk/birds-and-wildlife/multimedia-and-discussion/satellite-tracking/turtle-doves/ and you too can help turtle doves in various ways – www.operationturtledove.org/get-involved/.
Thank you to Eco Kids Planet for allowing us to reproduce Gordon's letter.