On the day of the 'Eyes on the Flyways' conference where a suite of action plans, including the Turtle Dove Action Plan, will be celebrated, Carles Carboneras from the RSPB reflects on the work that has gone into making the Action Plan for turtle doves a reality and highlights the next important steps.
My name is Carles Carboneras and I lead the RSPB International Migrants Programme. My team and I have been deeply involved in the development of the Species Action Plan on Turtle Dove, so my vision from the inside may be slightly biased. Still, I welcome the opportunity to explain how it feels – at this crucial moment – to be able to make an actual difference for a species that is threatened with global extinction.
The turtle dove is known for its long migrations between Europe (where they breed) and Africa (where they spend the rest of the year); on their journeys, they fly across different landscapes and cross the paths of a whole range of different people. In developing the Action Plan we made sure that we involved all the relevant stakeholders, public authorities, researchers and pressure groups; we made a huge effort in compiling all the relevant information on the species, and we consulted widely through workshops, meetings, teleconferences and an enormous pile of emails. The result is a Species Action Plan that everybody owns and has contributed to; our role was simply to facilitate this process, and I am very proud of my team for having excelled in doing just that.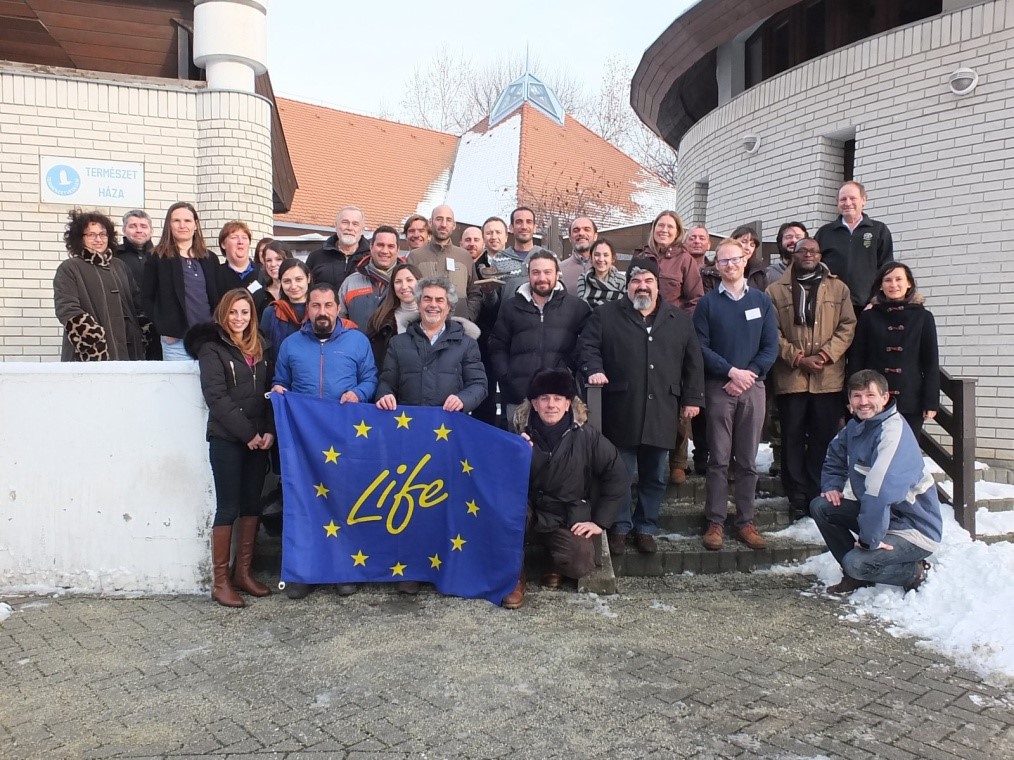 The recovery of turtle dove populations can only happen if the landscape is managed in a way that the birds find enough food in suitable habitats, so the Action Plan places that as the first priority. But, of course, in the current situation of decline, any additional mortality, such as from unsustainable hunting, only adds to the problem and defers the solution. We have managed to generate consensus around a new management of hunting that should create some necessary breathing space for the species, and allow for habitat management measures to take effect.
We now need to make sure that this Action Plan is implemented widely and effectively. We did not want an Action Plan that protected turtle dove numbers (i.e., that concentrated efforts where they are commonest) but one that protected their range, as much as possible. This means that every bird is important, and every pair contributes to maintaining the overall population throughout Europe and along a narrow belt of sub-Saharan Africa.
The Species Action Plan is potentially a very powerful tool to deliver change for the threatened turtle dove. Its success will require everyone, from public authorities to land managers and the public alike, to rally around it and make sure that it gets fully implemented. In the words of one of the stakeholders, "business as usual is not an option" if we are to save this iconic species. It is in our hands to decide how rich or poor we want our landscapes to be.