Corinne Pardey tells us how people have been taking part in #doodleadove during lockdown.
The current 'Lockdown' situation has meant many people are staying safe at home. This has meant people are seeing more wildlife in their gardens and surrounding areas than ever before. Species they have never seen before, behaviour they have never witnessed. I have found that my local Tawny Owl calls all throughout the day, I've seen Great Spotted Woodpeckers on my feeders for the first time and have seen groups of Jays flying through the tops of trees early spring as they found mates.
Unfortunately, I haven't been lucky enough to find Turtle Doves on my patch and it is unlikely that I will where I am. But many people have! On our Twitter (@SaveTurtleDoves) we have been tagged in many photos and videos from people who have spotted them in their gardens or whilst out on their daily exercise. If you have seen any please share any images/footage with us on Twitter by tagging us, we love seeing them. And don't forget to report any sightings of Turtle Doves here.
Because we haven't been able to carry out our usual surveys or habitat guidance to land owners face to face during this time, we have been trying to think of ways to keep the Turtle Dove conversation at the forefront of people's minds. During this time, it feels as though people connections with nature have strengthened and we wanted to build on that somehow.
Art is a great way to slow down and find some calm. Many find it a way of coping with mental health issues such as depression and anxiety, and since Mental Health Awareness Week was during lockdown, we felt getting people to show their creative side would help distract us all from our current situation. Turtle Doves have featured heavily in artwork and poetry for thousands of years, and whilst they continue to inspire artists to this day, their population decline has influenced the lack of consciousness of the species amongst today society.
So, we reached out on twitter for people to share their interpretation of the Turtle Dove in any art form. This could have been a simple drawing, a painting, a poem… anything. We had such fantastic responses that we felt it was necessary to display these properly rather than being hidden in a Twitter feed. We therefore decided to share these fantastic pieces of art here on our website for all to enjoy. A virtual gallery if you will. Feel free to tag us in your artwork at any time on Twitter and we can feature it with your written permission. Thank you so much for getting involved.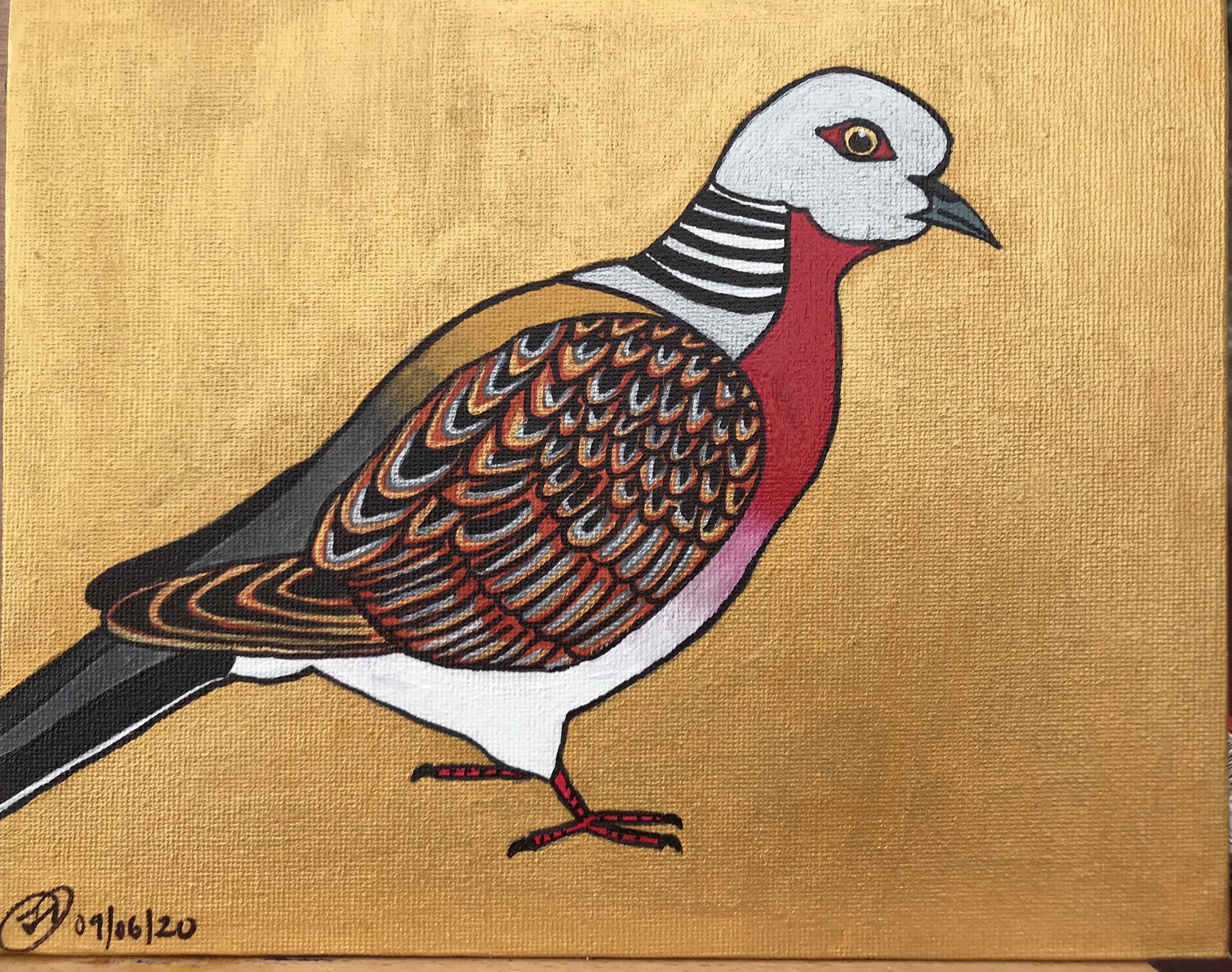 Jo Taylor 
Jasmine Alderney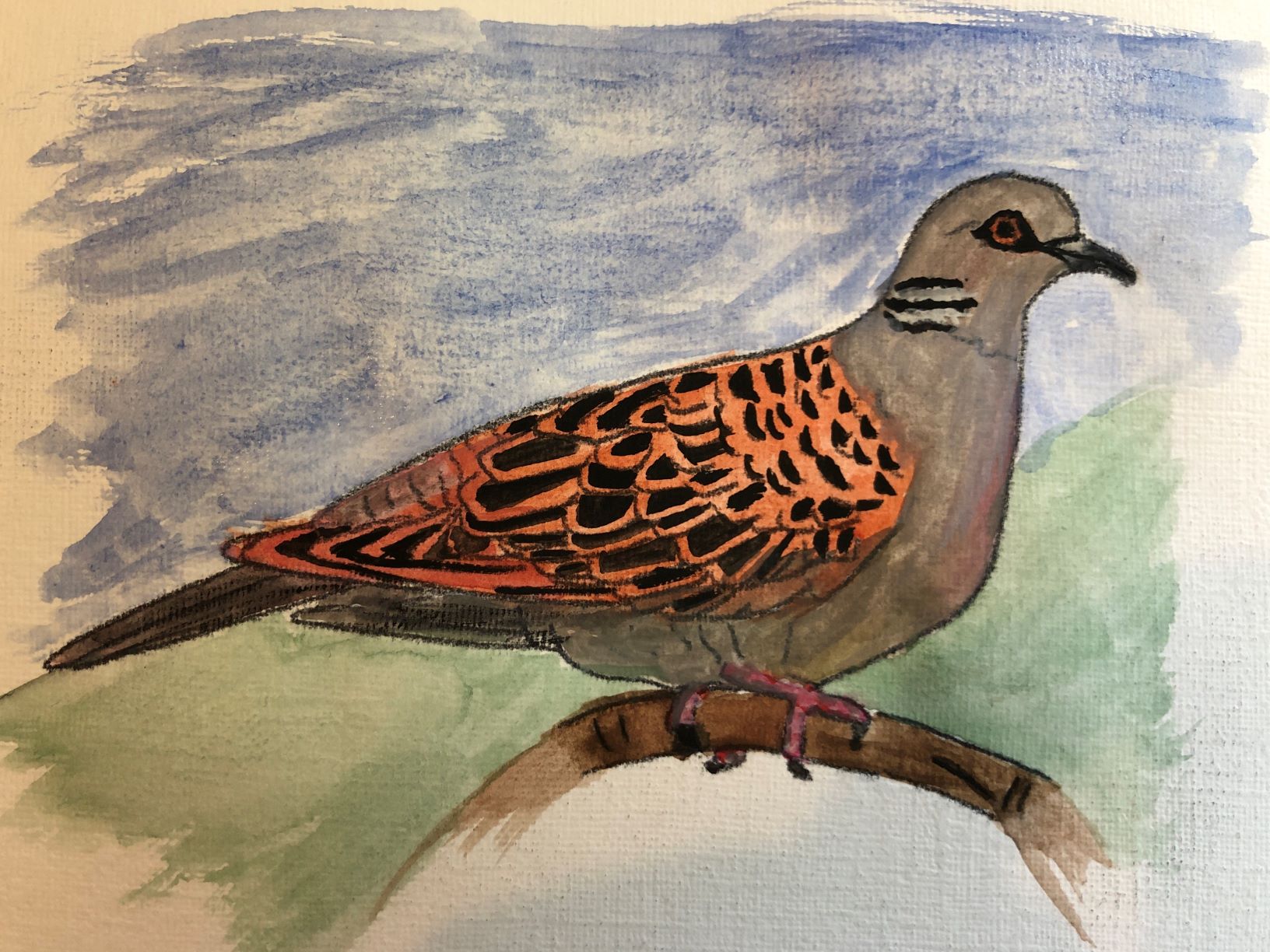 Corinne Pardey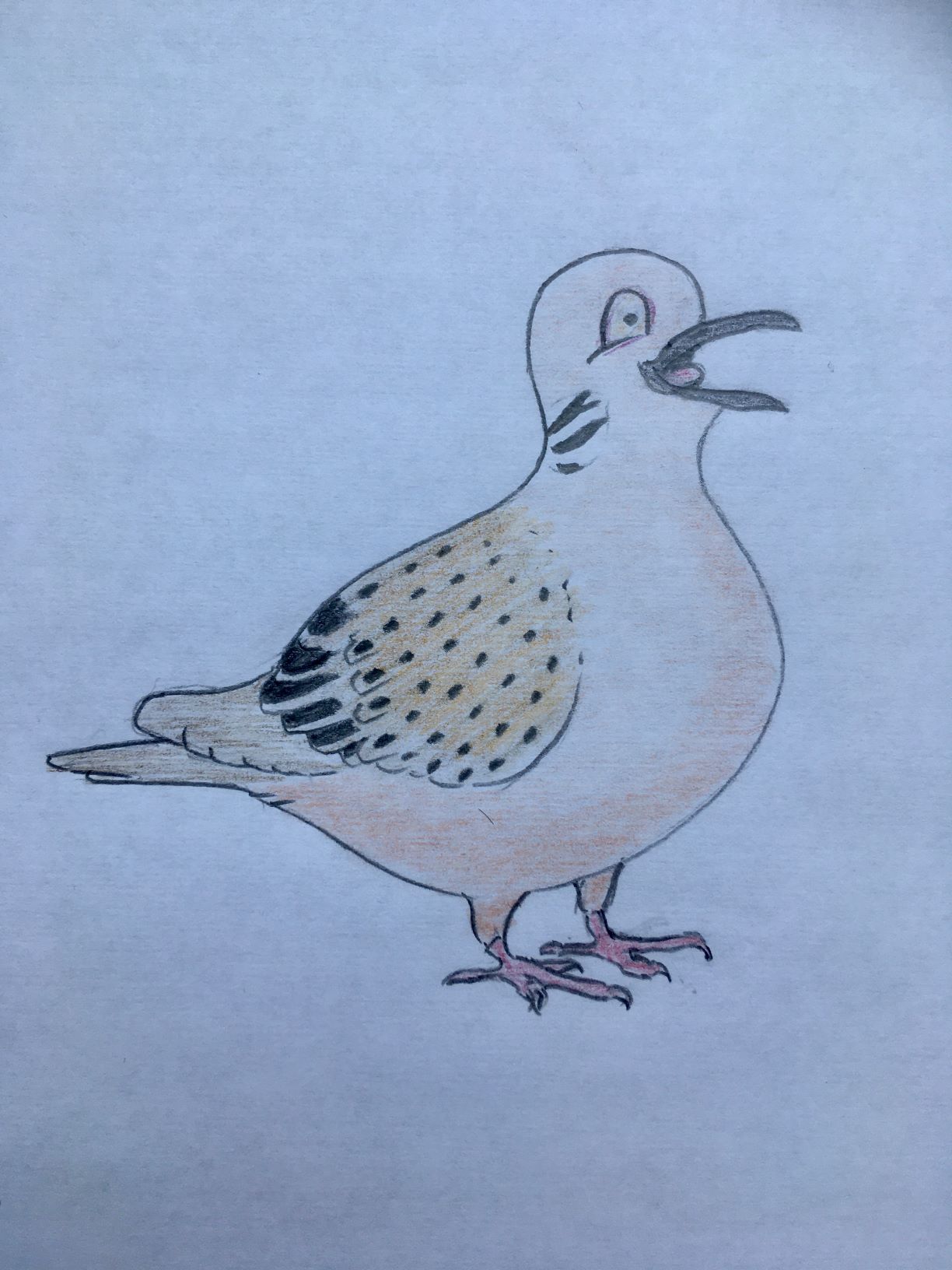 Alan Johnson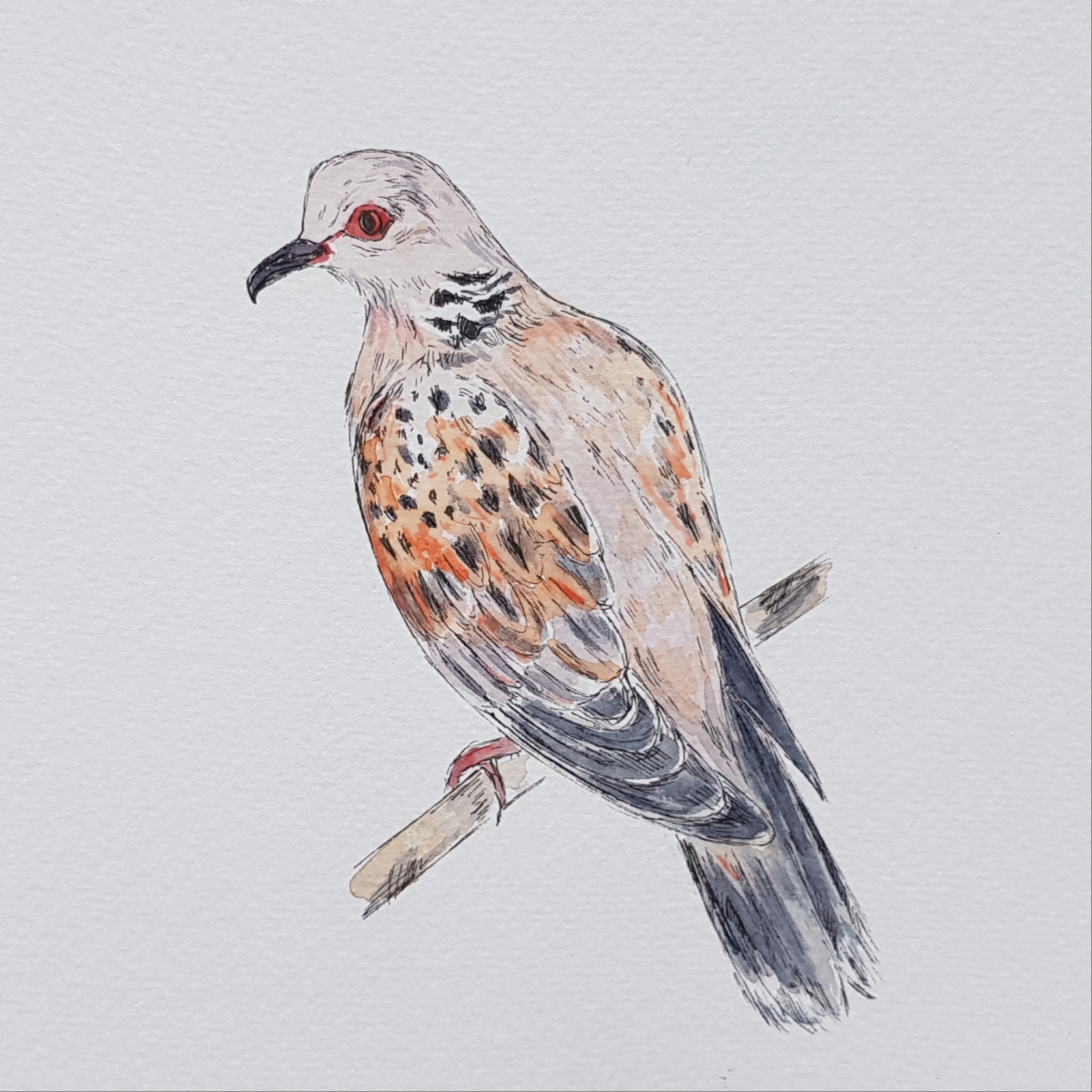 Jazz Austin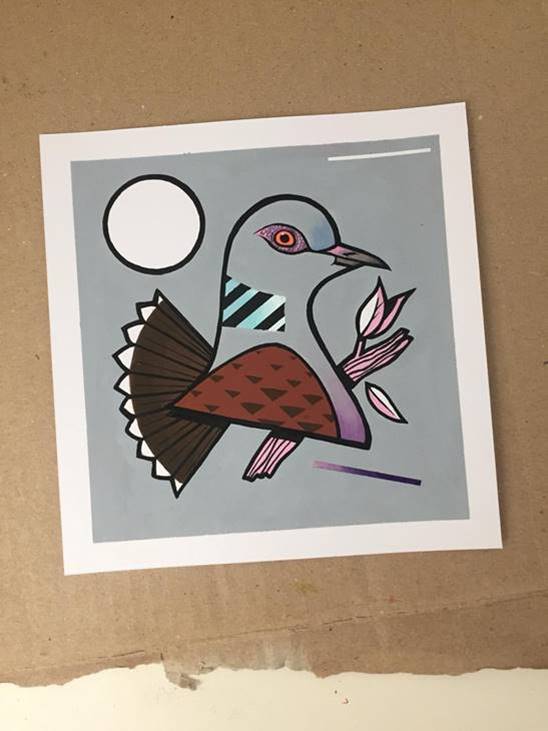 Ianfdesigns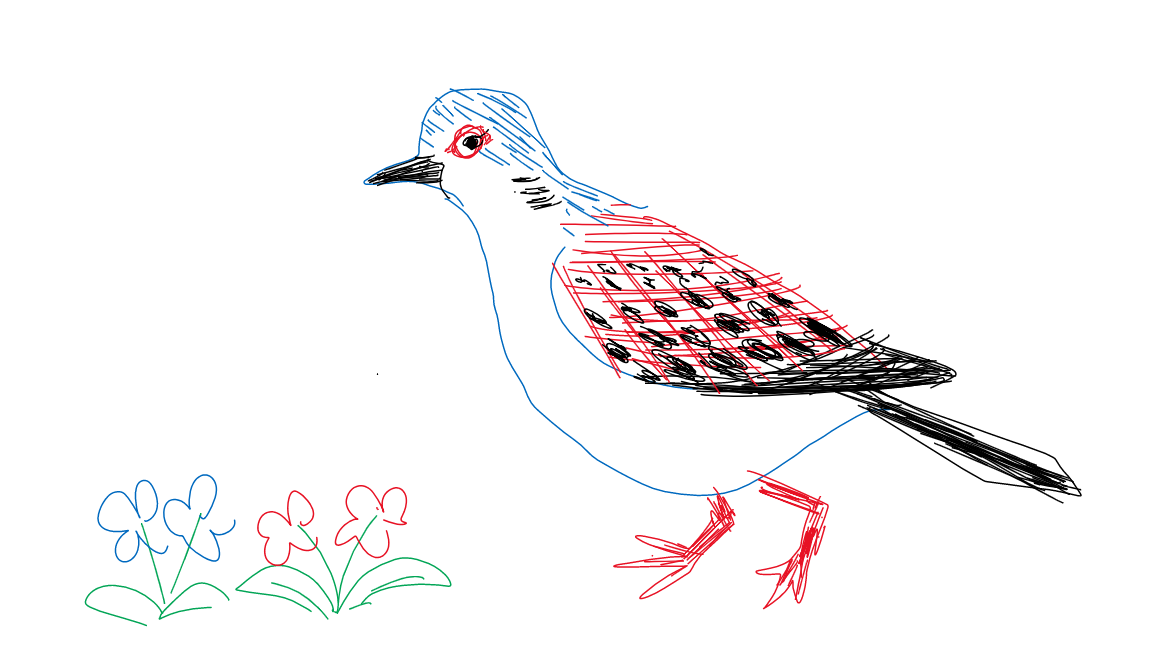 Guy Anderson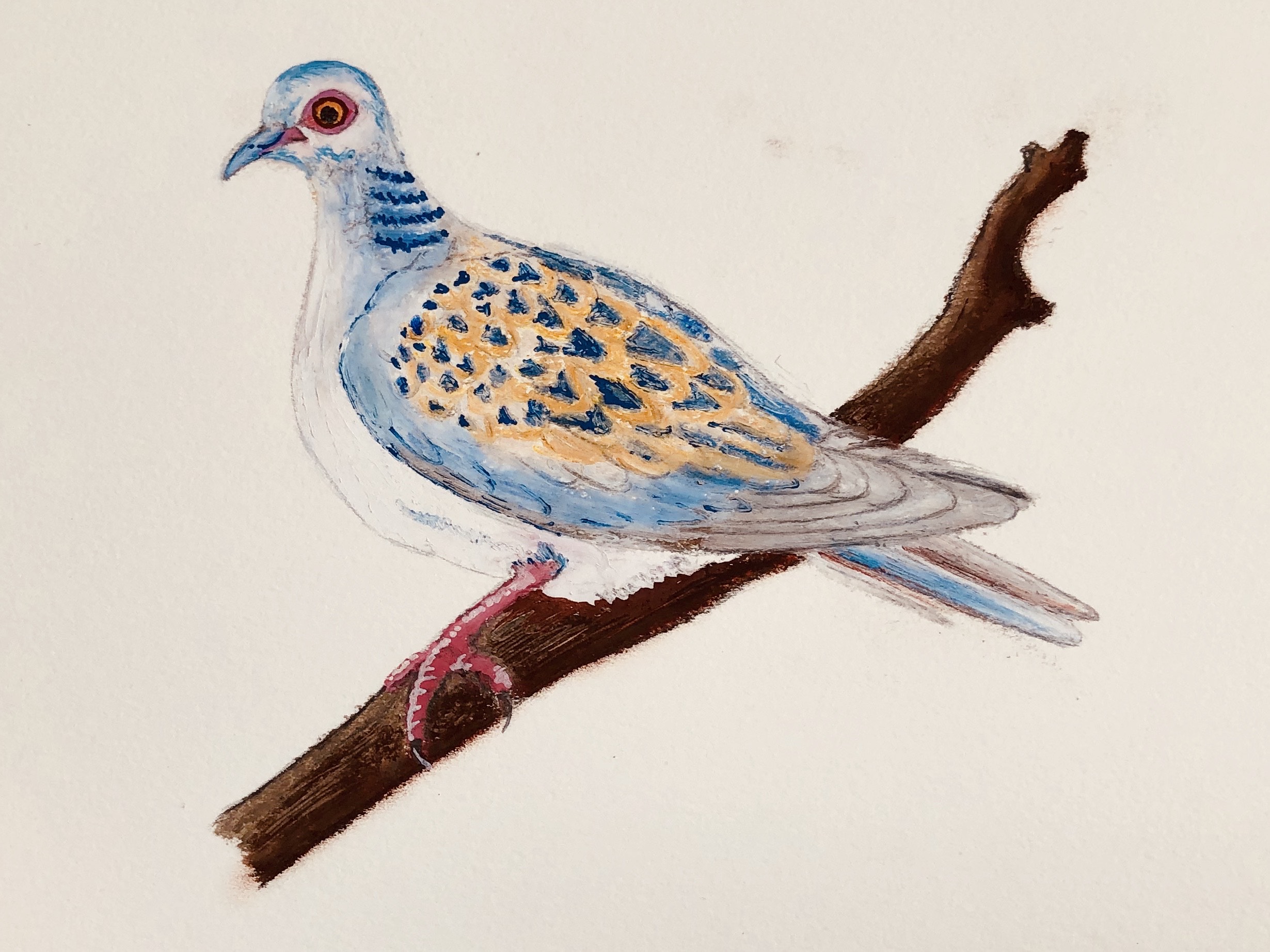 Gabi Johnson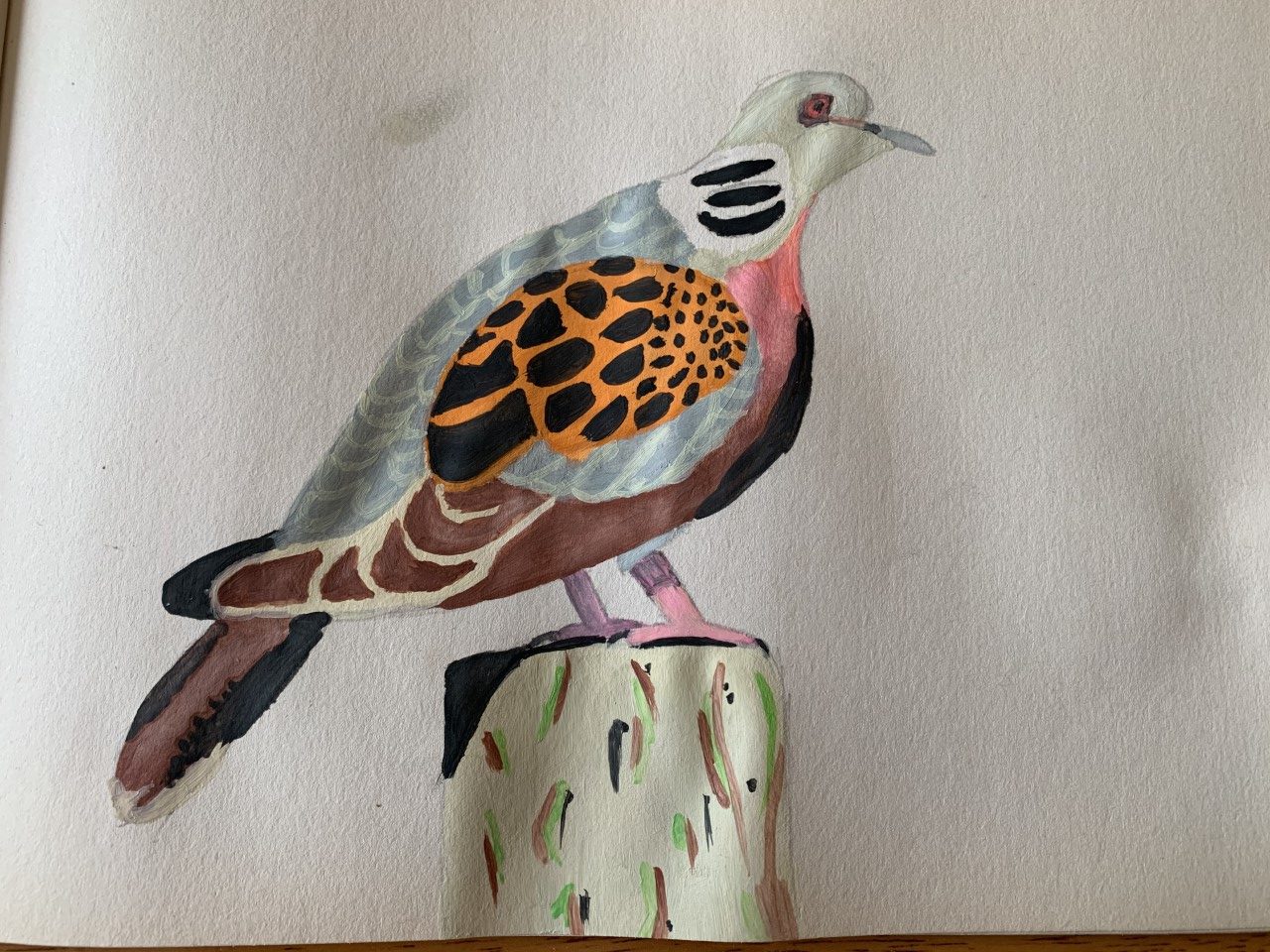 Ella Addison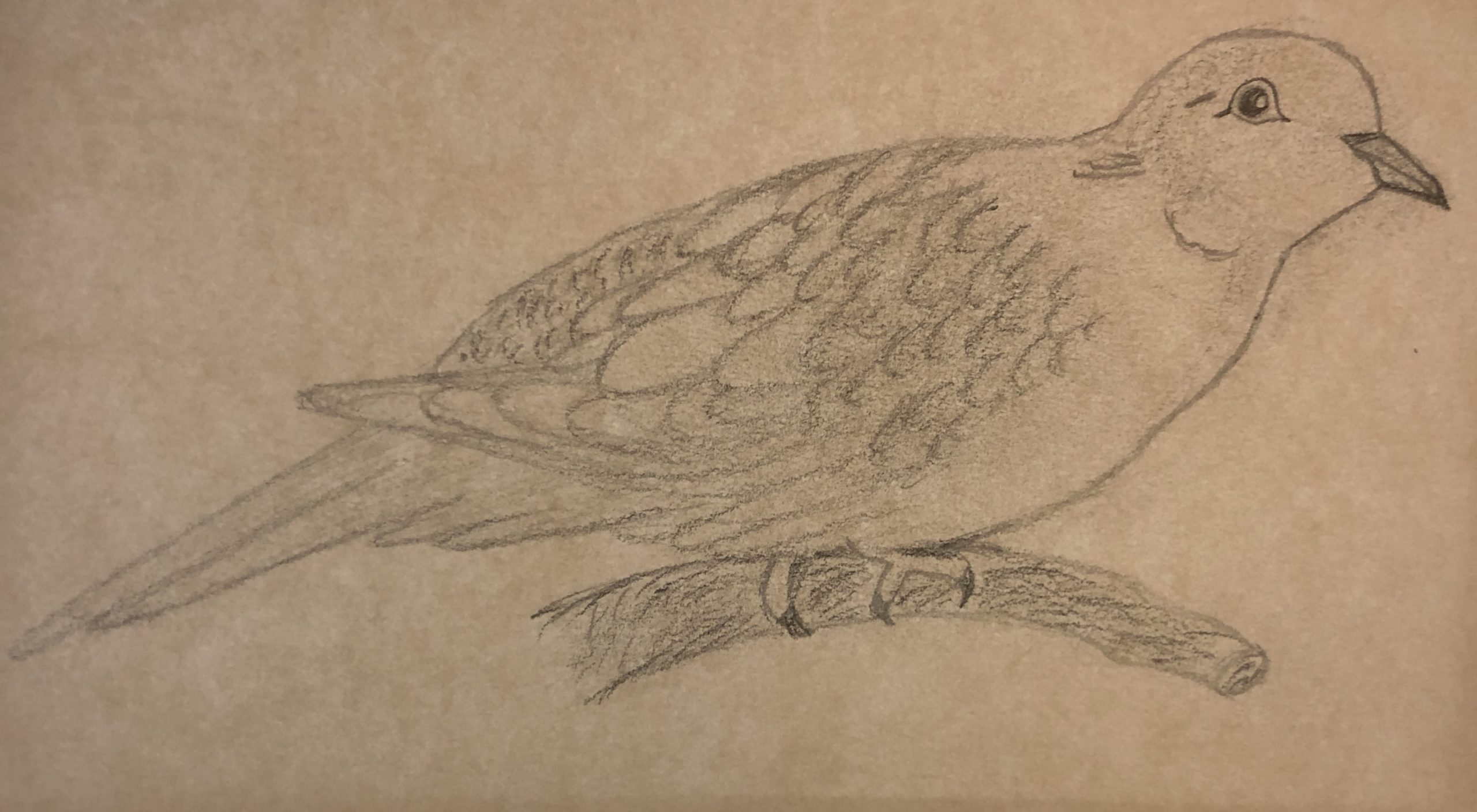 Elaine Upright