Raising awareness about the plight of turtle doves can be difficult, it is a bird that most people don't see anymore. Turtle doves now feature most in difficult conversations; agri-environment farm options; the new Species Action Plan which is launched later this month and of course rare bird notifications. Despite the fact that the numbers have plummeted and continue to fall there must always be hope, as in many cases this generally is expressed best by artists.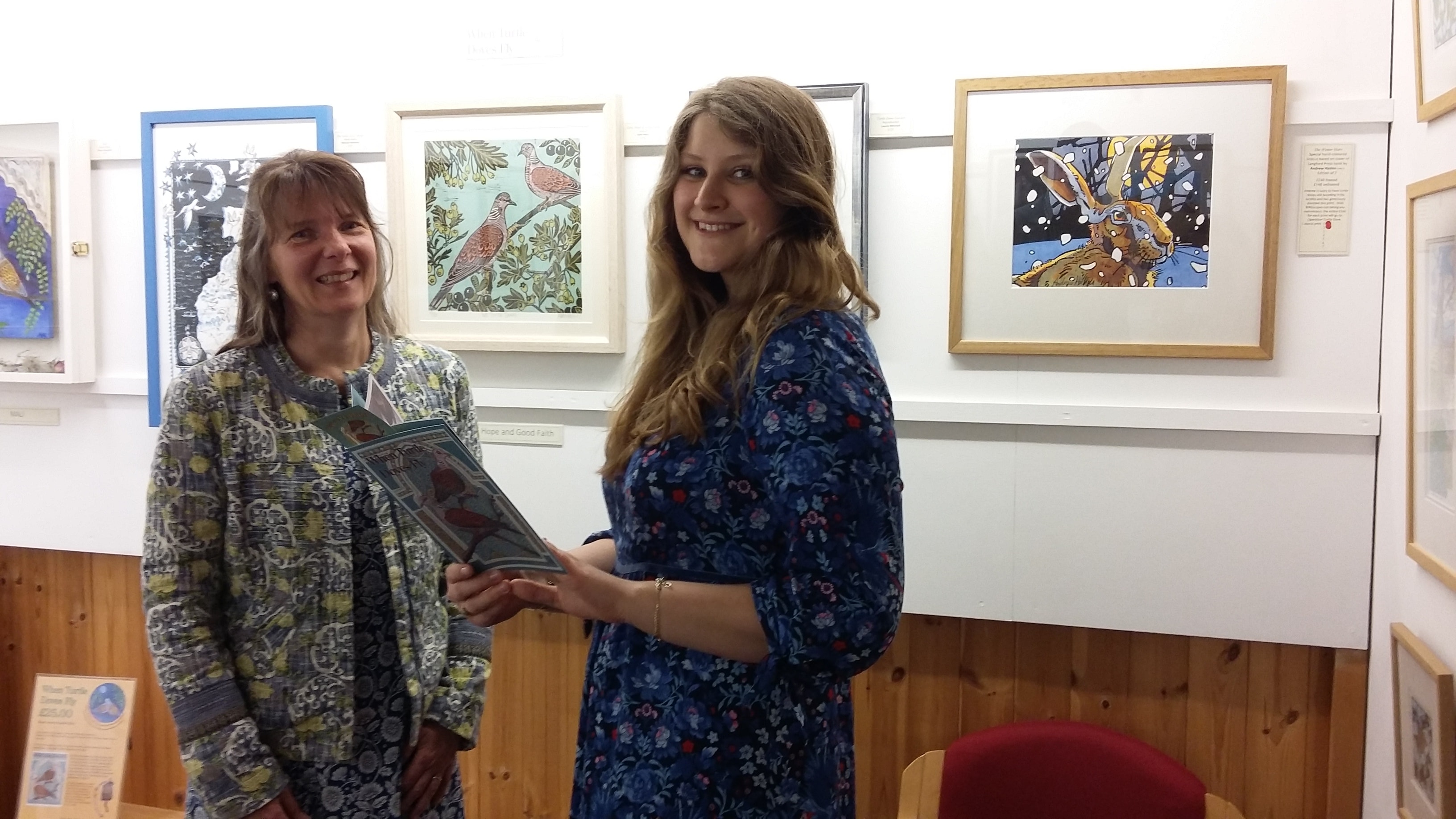 Ann Lamb, a designer and Demelza Craven, a writer collaborated with other artists to depict the incredible and evocative migratory journey of the turtle dove. Following  the birds from their breeding grounds in England across mainland Europe; into north Africa before crossing the Sahara to reach their wintering grounds in Senegal and Mali. The resulting work showcased both the strength and beauty of the turtle dove along with the sheer majesty and resilience of their 4,500km migration. All of us at Operation Turtle Dove are delighted that Ann and Demelza are donating all profits from sales of the book 'When Turtle Doves Fly' to Operation Turtle Dove while of course helping to raise awareness of the species' serious decline.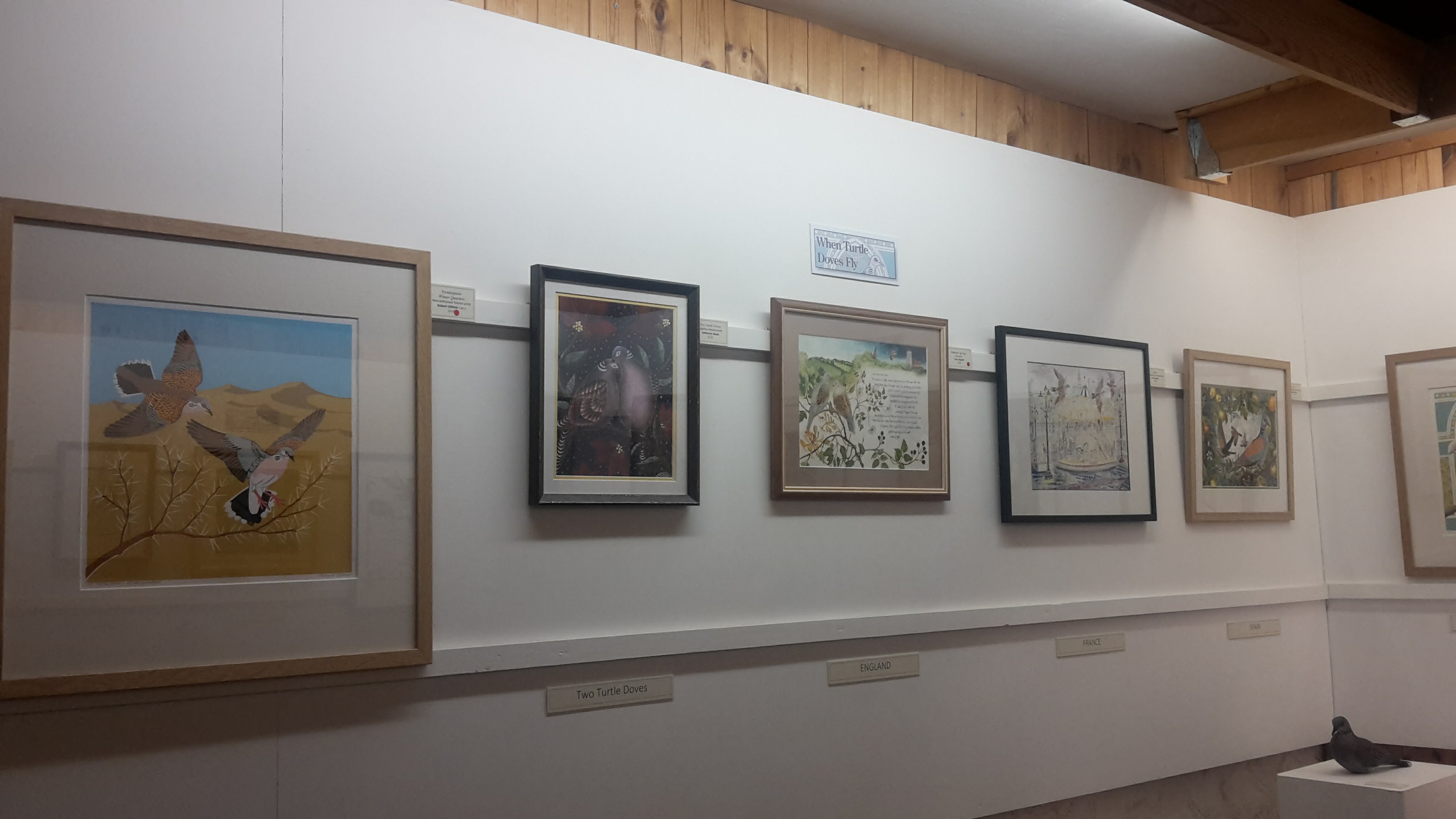 You can see the 'When Turtle Doves Fly' art until 20th May 2018 at  The Birdscapes Gallery at Glandford near Holt. Seeing so many original turtle dove pieces of art in one exhibition is incredible and definitely worth a visit.